Computing
At Albrighton Primary school we provide learning experiences that balance all aspects of computing.
Technology is such a big part of our everyday lives, it is important that children are taught to effectively use and stay safe using technology.

Pupils will explore the three areas of the computing curriculum:
DIGITAL LITERACY (including e-safety) - evaluating digital content, using technology safely, respectfully and responsibly and identifying a range of ways to report concerns.
INFORMATION TECHNOLOGY - using technology to create, manipulate and retrieve digital content and present data and information.
COMPUTER SCIENCE - design, write and debug programs that accomplish specific goals.
Please read the guide below for support to keep your children safe on the internet at home.
Years 1 and 2
This half term year 1 and 2 have been introduced to the app 'Scratch JR'. The children have enjoyed being able to write, test and debug algorithms for a range of characters.
We have also discussed the importance of staying safe online and what we should do if we are worried.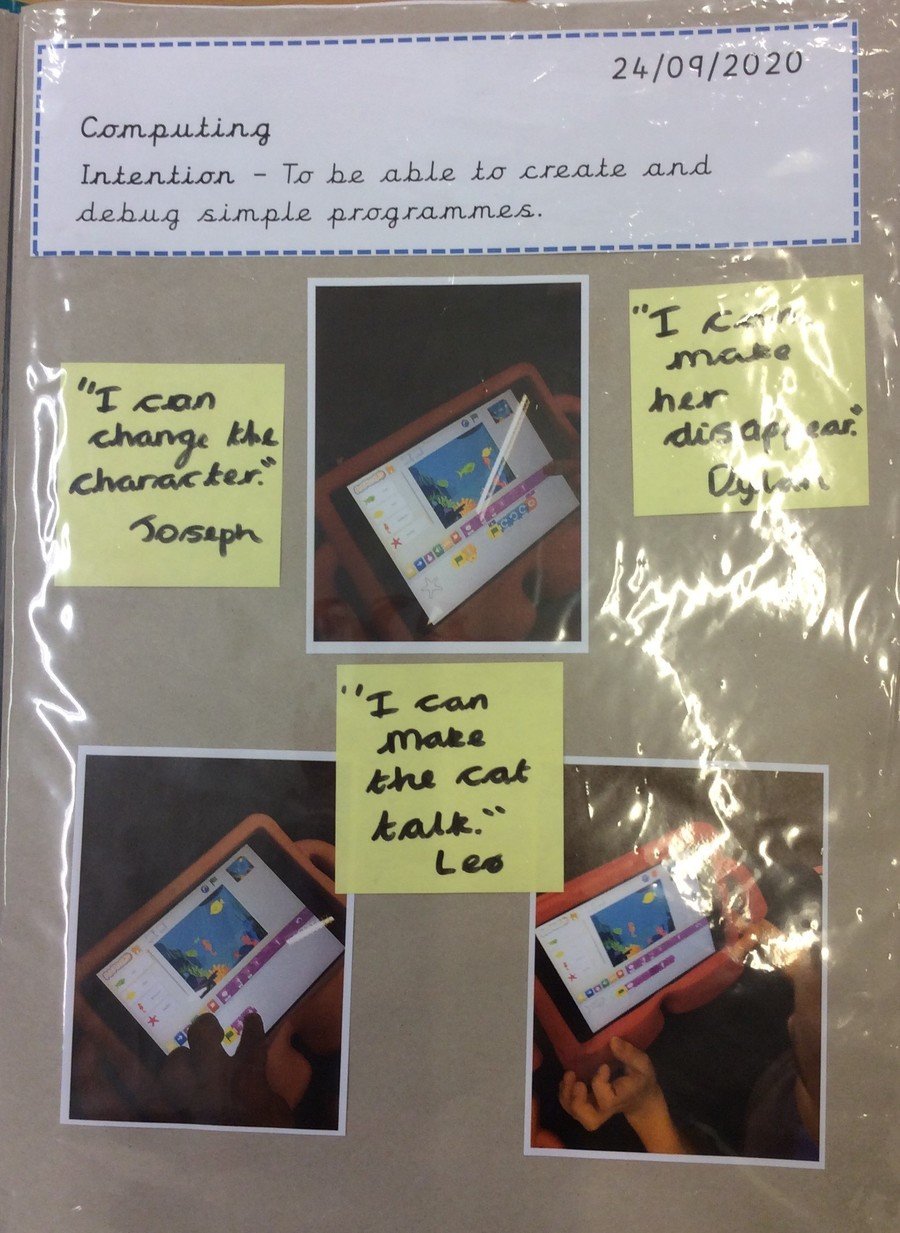 Year 3 and 4 started the year by refreshing their word processing skills. They are aiming to increase their fluency throughout the year.
This half term they have moved onto coding 'Scratch'. They are learning how to programme different instructions and change the backgrounds.
Year 5 & 6
Year 5 and 6 have started the academic year learning how to use teams. Teachers wanted to ensure all children were confident to access and use teams if they needed to.
They then moved onto learning how to use spreadsheets and the different functions it offers. Year 5 and 6 have looked at how to apply spreadsheets into real life situations.
Year 5 and 6 are now looking forward to learning how to code 'scratch' and 'code for life'.