Design and Technology
At Albrighton, our thematic approach to learning is inclusive of our Design and Technology projects. These projects are designed to cover the areas of the National Curriculum.
Click below to find out more about the curriculum aims in this subject.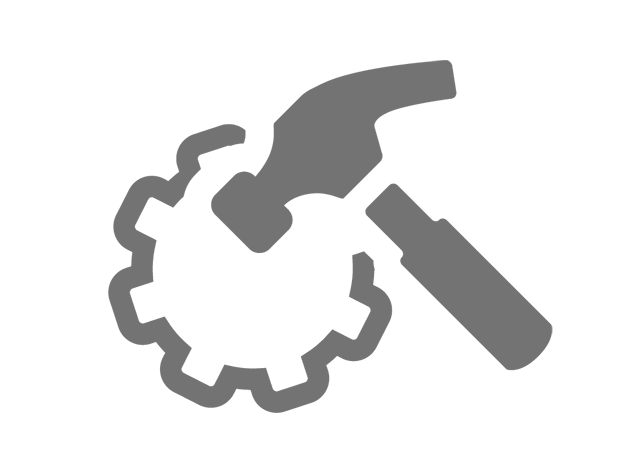 As a school, we have used our Design and Technology skills to create a mural as a reminder of our time in 'lockdown'. We took the symbol of hope and strength, the rainbow, and turned it into a work of art!
Each year group followed their curriculum aims for working with textiles and applied it to their work.
It looks fantastic!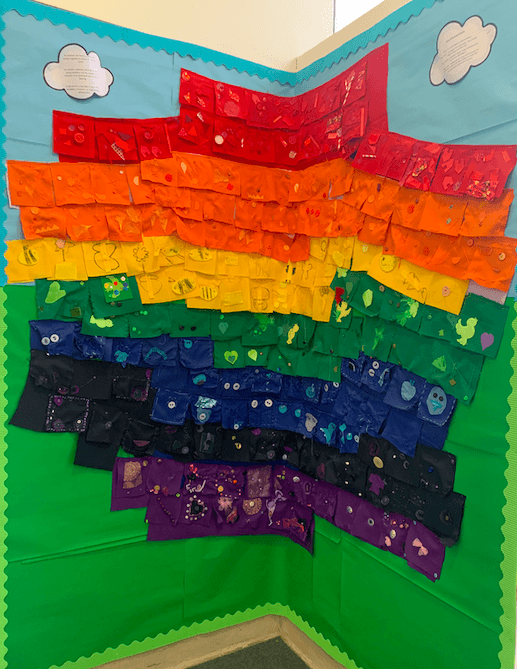 These dinosaur sock puppets made by year 1 and 2 are wonderful! If you want to make your own, check out their independently written instructions!
Years 1 and 2
As part of their Beachcombers topic, year 1 and 2 also designed and made some clay fish. They based their work on the wonderful story, The Rainbow Fish!
They made a template and then used this to show them where to cut their clay. Choosing the best equipment was really important in this task and they did a wonderful job!
Year 3 and 4
In their first week back, years 3 and 4 did a lot of work based around rainbow!
Have a look at their moving pictures that incorporated a moving rainbow into of a scene from lockdown that we will treasure!
This will help them when they do a topic on pulleys and levers later in the year.
For their new topic '1066', year 3 and 4 underwent a project that saw them design and build a castle prototype based on a strict design brief. They did an amazing job!
Year 5 and 6
To kickstart their new topic 'Hola Mexico", year 5 and 6 prepared some traditional Mexican dishes and taste tested them. Yum!
They later had a go at designing their very own Day of the Dead mask, which they then made withe paper mache and some beautiful bright paints.