Reading at Albrighton
How do we teach reading at Albrighton Primary School and Nursery?
At Albrighton, reading is of paramount importance. Our staff are all trained to a high standard to deliver phonics and reading lessons. We are ambitious for our pupils and are determined that all children will learn to read well. Our Reading curriculum has been carefully planned so that phonics teaching is pacey and progressive, pupils build on the sounds they know and have plenty of opportunity to practise new sounds. We use the Letters and Sounds programme, which we have aligned with reading books from Bug Club. This ensures that early readers only access books that contain the sounds they have been taught. Once pupils are confident blending sounds, we develop their fluency and stamina whilst ensuring they have a deep understanding of the text. The impact of our progressive and effective reading curriculum is that we develop children who read confidently, talk about books, access the full wider curriculum and become life-long independent readers.
Mrs Short
English Coordinator / LKS2 Phase Leader
Intent
At Albrighton Primary School we believe that reading is an essential life skill for all children, therefore, we are committed to enabling our pupils to become lifelong readers. Our reading curriculum ensures children develop the knowledge and skills necessary to be a fluent reader, who enjoys reading both for pleasure and knowledge. Our reading curriculum has been designed to foster a love of reading which also enriches children's learning through carefully designed teaching activities that utilise high quality texts.
Reading is a skill that enables children to develop their learning across the wider curriculum and lays the foundations for success in future study and employment. We take a consistent approach to the teaching of reading across school in both phonics, 1:1 reading and in guided reading sessions to close any gaps and to target the highest possible number of children attaining the expected standard or higher.
Our READ4s
Read for Fluency
Read 4 Pleasure
Read for Knowledge
Read for Inspiration
Implementation
We believe at Albrighton that the teaching of Phonics should be adult led, with multi-sensory, hands on, engaging activities within a predictable structure that ensures children are engaged and enthused to want to read and learn more. Therefore, we have developed our own learning journey using a structured systematic synthetic approach which ensures our pupils use this to decode texts.
Phonics Progression from Phase 1 to 6
Year

Group

Term

Letters and Sounds Phase

Sounds that all pupils will know

Sight words that all pupils will know

Nursery

Focus on the 7 aspects of Phase 1 *

Aspect 1 - General sound discrimination - environmental

Aspect 2 - General sound discrimination - instrumental sounds

Aspect 3 - General sound discrimination - body percussion

Aspect 4 - Rhythm and rhyme

Aspect 5 - Alliteration

Aspect 6 - Voice sounds

Aspect 7 - Oral blending and segmenting

Reception

Autumn Term

1

Phase 2

s a t p

i n m d

g o c k

ck e u r

Pupils should be hearing initial sounds

the to I no go into

Autumn Term 2

Phase 2

Beginning Phase 3

h b f, ff

l, ll ss

j v w x

y z, zz qu

Pupils should be blending independently

Spring Term

1

Phase 3

ch sh th ng

ai ee igh oa oo

he she we me be was you they all are my her

Spring Term

2

ar or ur ow oi

Summer Term

1

Phase 4

ear air ure er

Begin consonant cluster blends

Application of all sounds taught

said have like so do some come were there little one when out what

Summer Term 2

Year 1

Autumn Term

1

Phase 5

ay ou ie ea

oy ir ue aw

wh ph

Autumn Term

2

ew oe

au a_e e_e i_e

o_e u_e

Spring Term

1

Alternative pronunciation

i (fin, find) o (hot, cold)

c (cat, cent) g (got, giant)

u (but, put) ow (cow, blow)

ie (tie, field) ea (eat, bread)

oh their people Mr Mrs looked called asked could

Spring Term

2

er (farmer, her) a (hat, what)

y (yes, by, very)

ch (chin, school, chef)

ou (out, shoulder, could, you)

Summer Term

Recognition and recall of all sounds

Phonics Screening. All pupils to be secure in Phase 5. Target = 100%

Year 2

Autumn Term

Phase 6

Suffixes

-s -es -ing -ed -s -er -est

Spring Term

Suffixes

-y -en -ful -ly -ment -ness

Summer Term

Consolidation of all suffixes for spelling
*Phase 1- Subject Knowledge
Phase 1 is absolutely vital. It is the one phase that shouldn't come to an end. These skills should continue to be developed throughout KS1 and KS2. Phase 1 develops children's abilities to listen to, make, explore and talk about sounds. This phase is split into 7 aspects that are explored and developed through games.
World Book Day 2022
Our School World Book Day celebrations will take place on Friday 4th March this year. On this special day we will be focussing on the joy of storytelling and reading for enjoyment. Children are also welcome to come to school dressed as their favourite book character. There are many wonderful costumes available to buy online but please do not feel that you must make a special purchase or spend additional money. Any items of clothing you already have often make super costumes and there are many ideas for making a homemade costume online.
World Book Day celebrates the joy and value of books and reading, especially for children. To help get them started on their reading journey, every child will receive a £1 World Book Day Token on the 4th March that can either be exchanged for one of TEN special £1 World Book Day books or used to get £1 off any book costing £2.99 or more. You can find out more about the books at www.worldbookday.com/books.
Throughout the month of March, we will be setting a reading challenge for children to get involved in and encourage them to read a wide selection of books. The challenge will be adapted for each phase and will be introduced to children after the half term break. The winner of the reading challenge from each class will be invited to an afternoon tea with Mrs Bratt and Mrs Tearle where we will share our own love of reading and our favourite children's books.
For more information about World Book Day and ideas on sharing books at home, visit www.worldbookday.com as well as reading our weekly school newsletter which regularly shares book reviews and ideas to support reading at home.
Our shared display
Bronte: The School Dog
Bronte the School Dog, is a huge part of us developing ways in which we can help children to gain confidence reading, she has been meeting with our Star readers each week so they can read to her! She has been a real hit!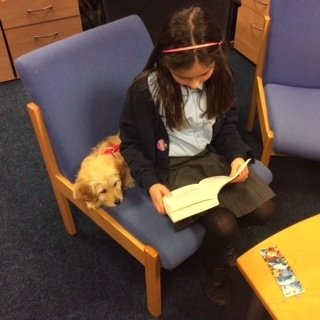 New Books for us
A big thank you for another successful Book Fair! We raised £680 in commission for new books which has meant that across the whole school we have been able to replenish our books and get the children some fabulous new reads!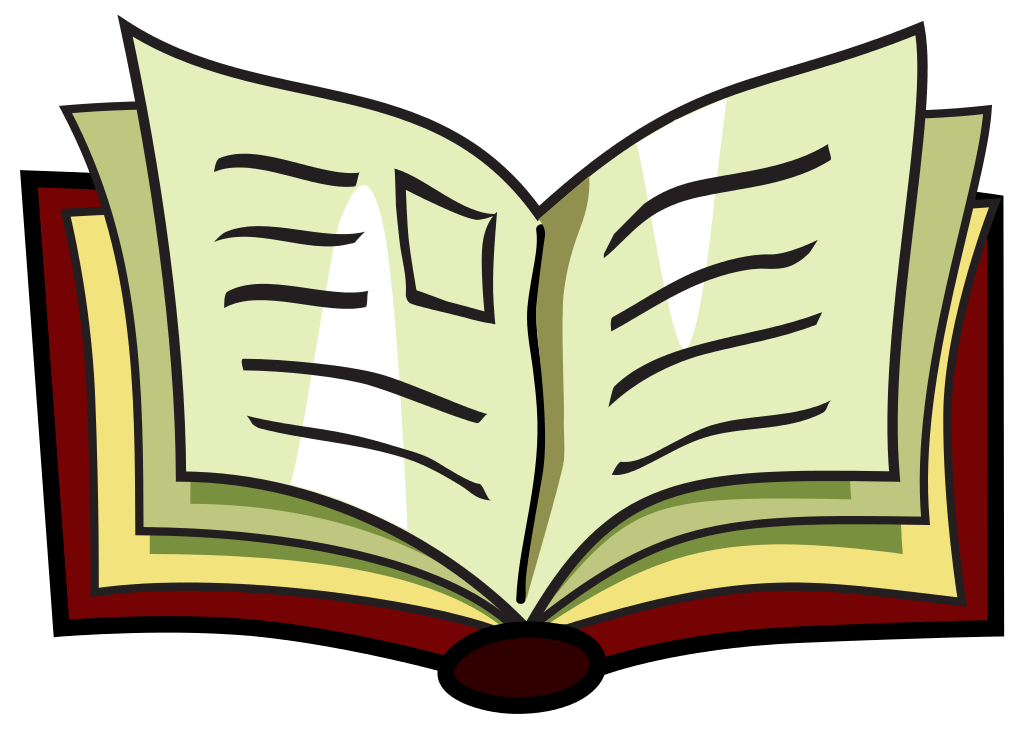 Reading Hero
Would you like to be a champion on our reading team? We are looking for 'Reading Ambassadors' to champion reading in our school!
If you think this could be you contact the School Office or Mrs Short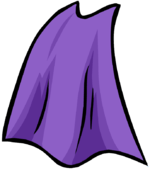 World Book Day 2021
Bug Club and Letters and Sounds
We use the Letters and Sounds programme, which is underpinned by our school phonics progression scheme. Each set of sounds has been carefully matched to fully decodable books. This ensures that pupils use phonics as their reading strategy and do not guess words.
World Book Day
Phonics
Your child will learn to read using 'synthetic phonics'. It is important that you say each sound correctly when helping your child read. Take a look at the video below to help.
Our staff are all readers too!
We love a good book here at Albrighton. Why not ask your teacher about their favourite?
Reading Newsletter