Our class teachers are Miss Mann, Mrs Mason and
Mrs Parkes!
Everyone is Skyflyers deserves to be Class Hero! Keep up your fantastic home learning!
In our class we are polite, sensible and we work hard because only our best will do!
Happy World Book Day! We have had an exciting time dressing up as our favourite characters and talking about our favourite stories...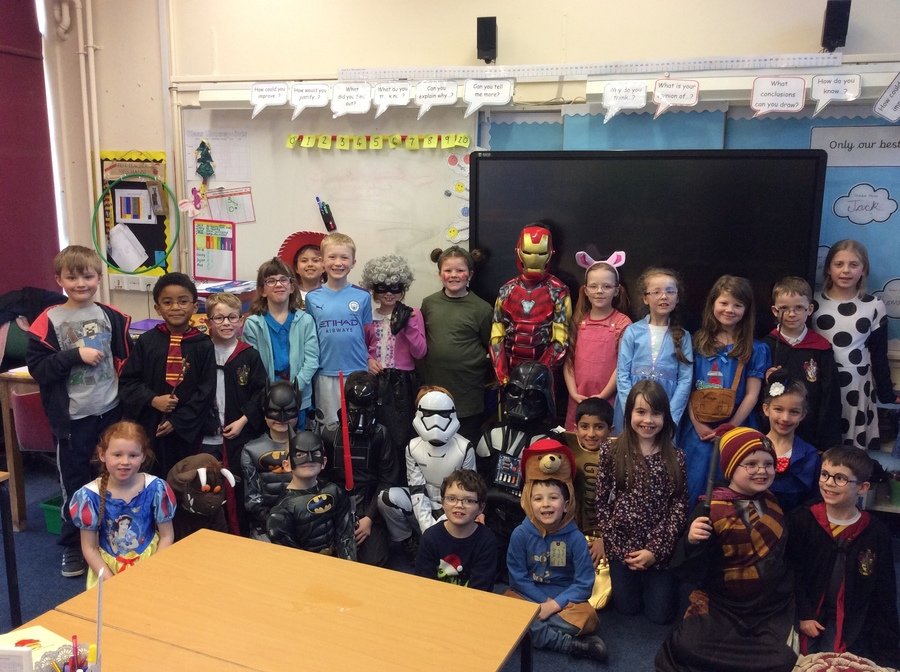 Paired reading
We loved having our year 1 and 2 friends from Shooting Stars come to visit us in Skyflyers. We really enjoyed sharing our books with each other!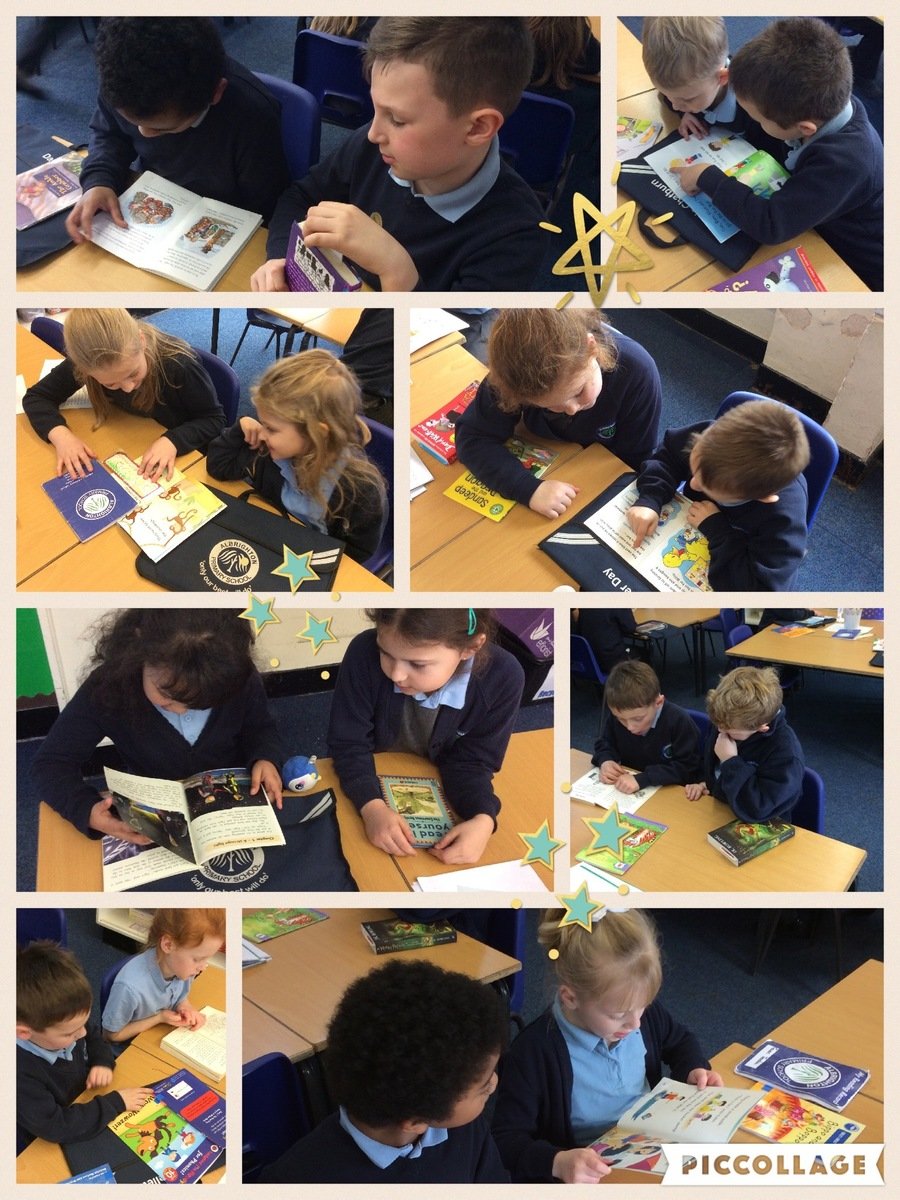 At the Orchestra!
Our spellings this week are words with the /k/ sound, spelt with a 'ch'. One of those spellings was orchestra, so we have been enjoying the Harry Potter and Star Wars Orchestras to get a feel of what's one is like!
Safer Internet Day
The theme running across school this year for safer internet day is "Free to be me".
This mean that we can be ourselves on line, whilst all keeping ourself safe by protecting our personal details. We designed some avatars that we could use online that show off what we love and reflect our personality, without giving up any personal information.
Tremors homework
A huge well done to all of the children who have bought in some of the projects they have done around our Tremors topic! The effort that they have all put in has been spectacular and it is lovely to see how proud of their work the children are!
Fire Fire!
We were luck enough to have a very friendly fire fighter come into school and talk to us about fire safety! We now know how we can stay safe, and keep our families safe too!
(Some of us even got to try on parts of the uniform which was very exciting!)
Shropshire Hills Discovery Centre
To kick start our 'Tribal Tales' topic, we have visited the Discovery Centre where we learned all about the changes in Britain between the Ice age, Stone age and Iron age. We learned some facts and saw some artefacts in the exhibition, and then we had a go at some Stone age and Iron age day to day activities.
Keeping Zen!
In PE this half term, we have been working on our movements in PE. We used this knowledge to get ourselves feeling relaxed in the busy festive period by taking part in some Christmas Yoga!
Scrumdiddlyumptious homework
Well done to all the children who have made a wonderful effort with their theme homework this half term! I have been blown away by their efforts! All the homeworks have been on display outside the classroom, and the children and teachers throughout school have been really impressed!
Extra, Extra, read all about it!
Skyflyers have tried their hand at journalism this week, working hard to produce a newspaper report about their smoothie making adventures! We all worked together to write the newspaper reports by each producing a sentence so we could combine them all to find the best ones.
Go Banana's!
Our musical focus this half term is 'performing'! We have found the perfect music resources to link with our 'scrumdidlyumptious' topic! We learned and performed a chant called 'Go Bannanas!', being aided by some actions to help us remember the words and the rhythm
Bonjour!
In French, we have been learning some basic greetings
Performing Poems!
We will be having a go at writing our own poems, so we thought we'd take inspiration from some of the greatest authors; Lewis Carol, Spike Milligan and Dr. Suess!
We very bravely stood in front of our friends and performed the poems that we had practiced. Some of us even managed to do it without reading from the paper!
Mmmm... Mud pies!
This week, we are looking at instructions. To give us some ideas of what a good set of instructions should have in them, we used our listening skills to follow a set of instructions to make some mud pies!
Open for business!
To kick start out scrumdidlyumpious topic, we spent an afternoon working and shopping in "Skyflyers Supermarket"! We purchased different goods, worked on the tills, stacked the shelves and provided great customer service!