Explorers
Welcome to our class page.I am using it for your home learning during this period while you are not in school.
It's nearly the Easter Holidays. Are you thinking about how you might spend it? I will put some ideas on our Home Learning Page for Arts and Crafts. There will be Study Ladder activities too, for those of you that are enjoying it.
I have decided that the lock down is a good time to learn something new. I am going to learn how to knit socks because I like knitting and I knit a lot, but I have never knitted socks. Here is where I have got to so far.
The Explorers Virtual Mining Museum is now open! Some of you have had some great ideas about how to present your work. Xavier and Alex have both used ICT to create posters advertising the "Museum".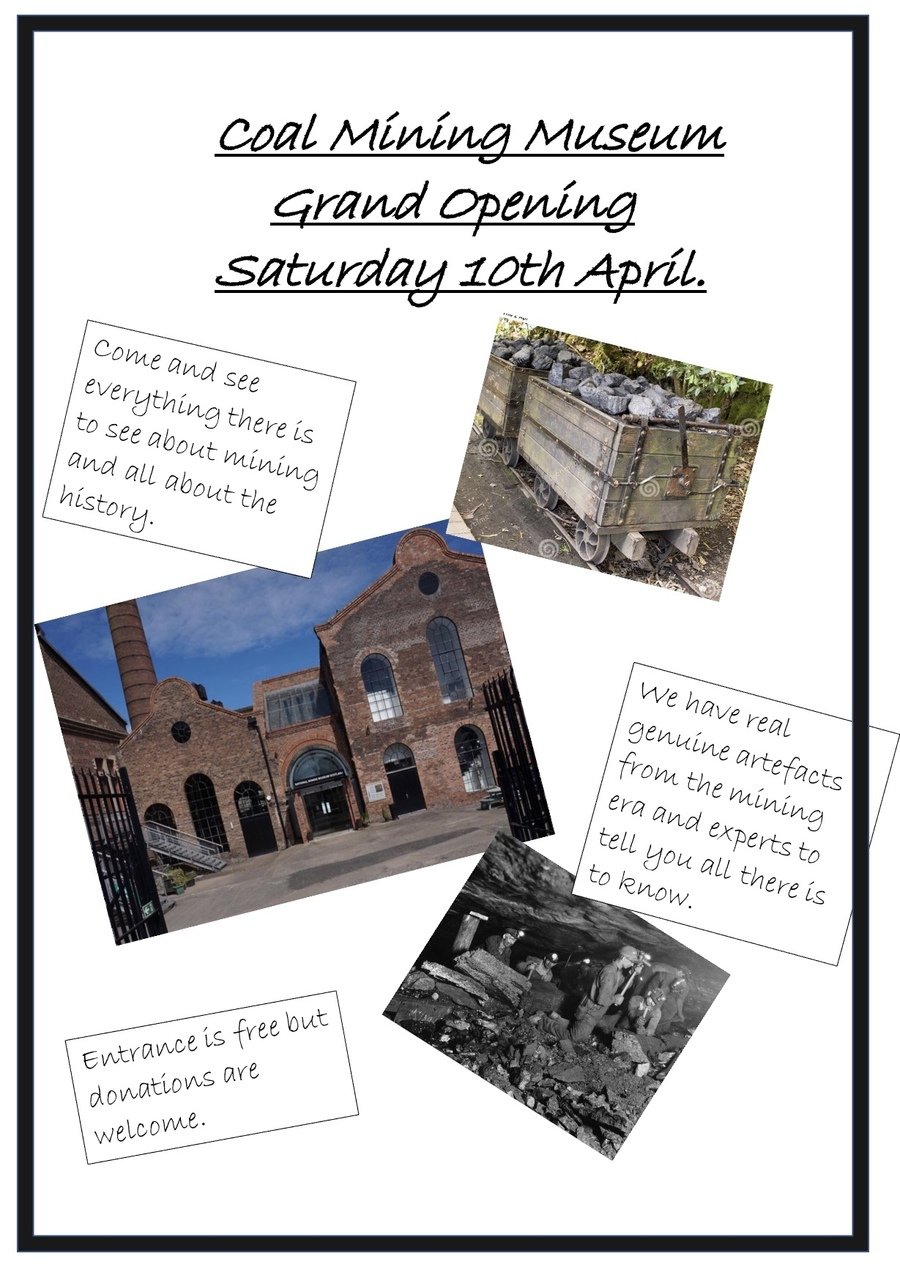 Khalid has drawn a super poster for the Museum.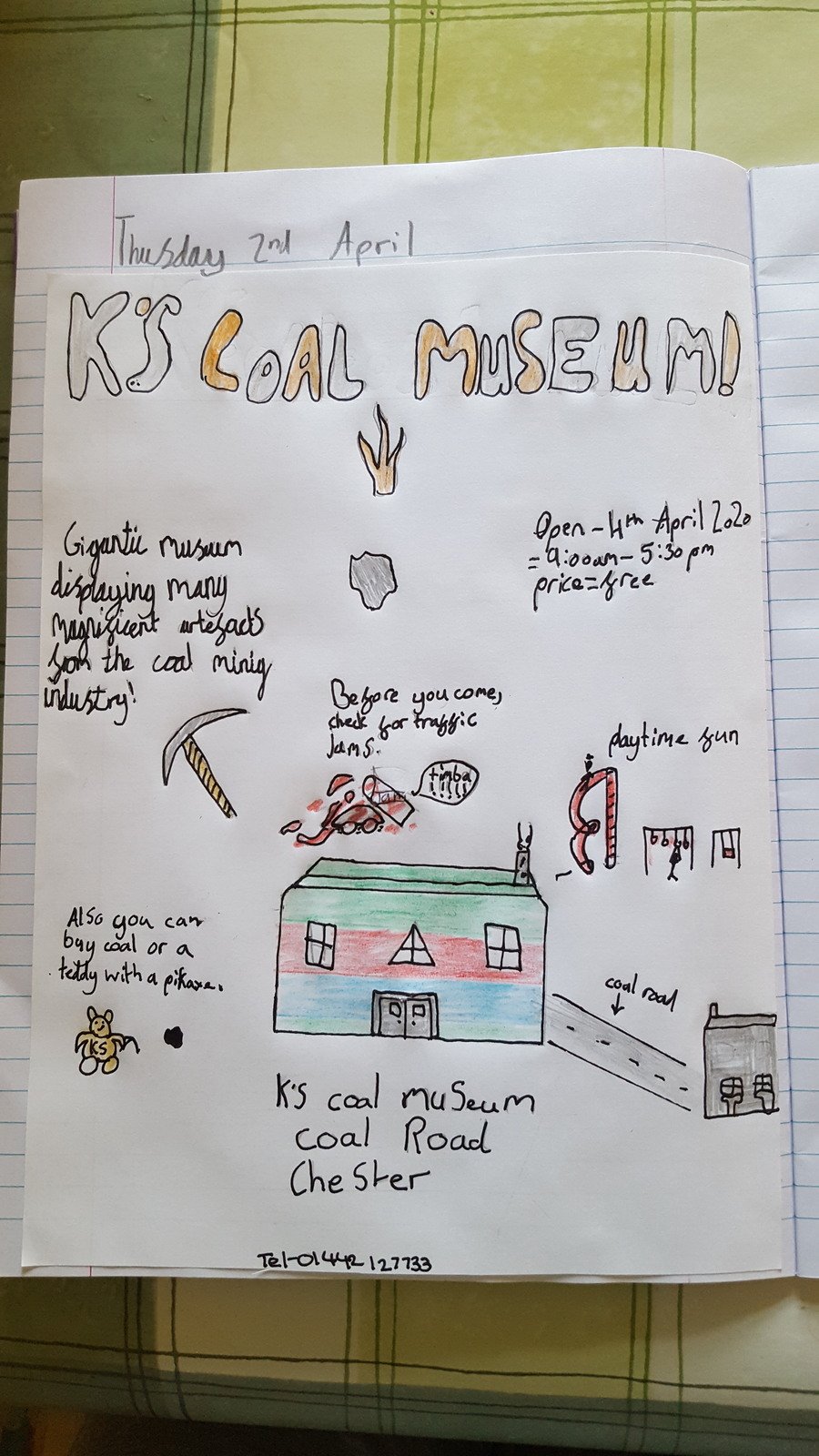 This is Alex's Davy Lamp. Well done, Alex for taking so much care with it.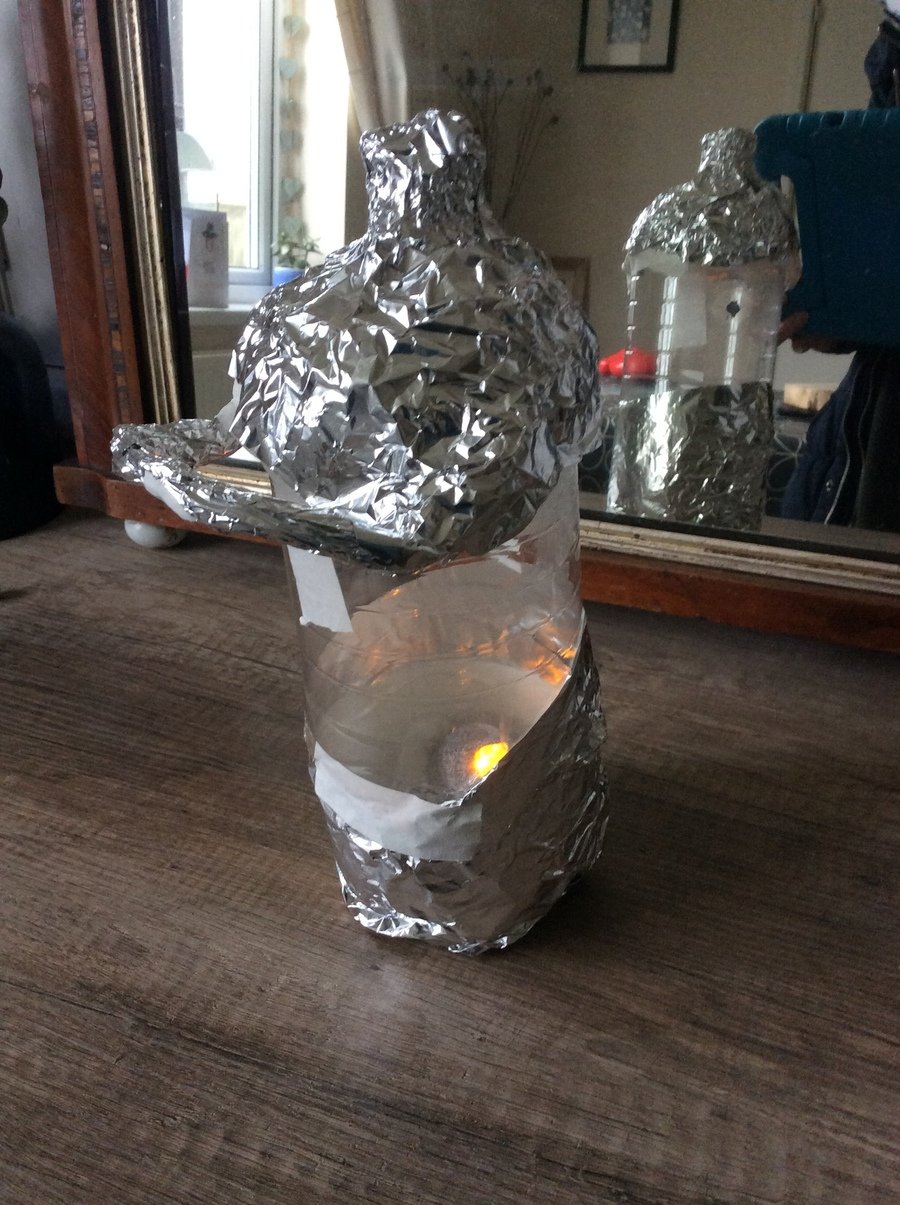 Xavier has found a good use for his lego skills with this coal truck.
Lydia has made both a pick axe and a helmet for the museum. I like the fact that they are being modelled for us!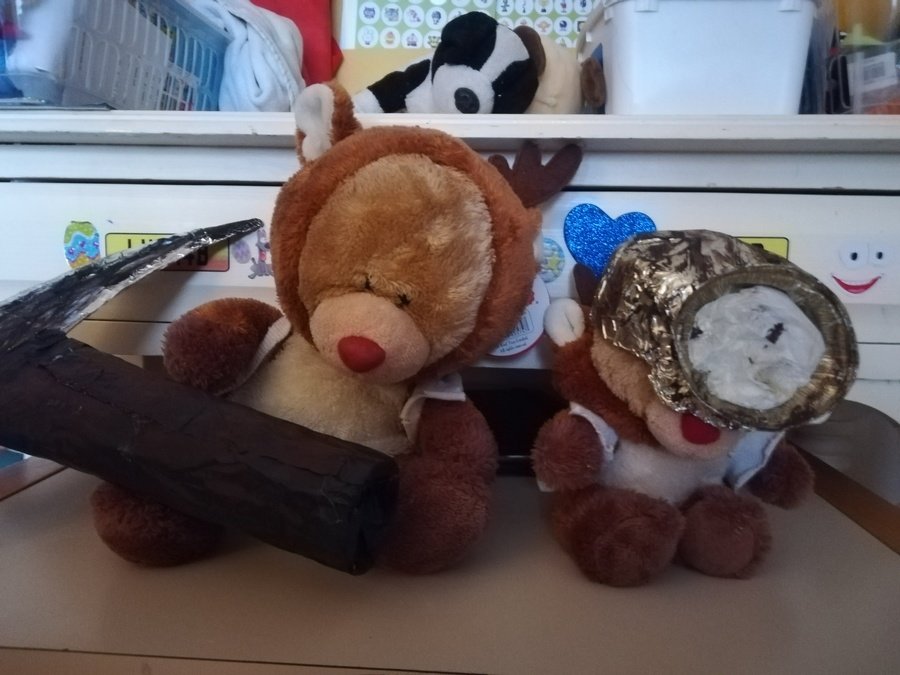 Konnor has used Papier Mache to make a Miner's helmet and has made a Davy Lamp too.
Matthew has used a modern technology - and used a 3D printer to create his artefacts!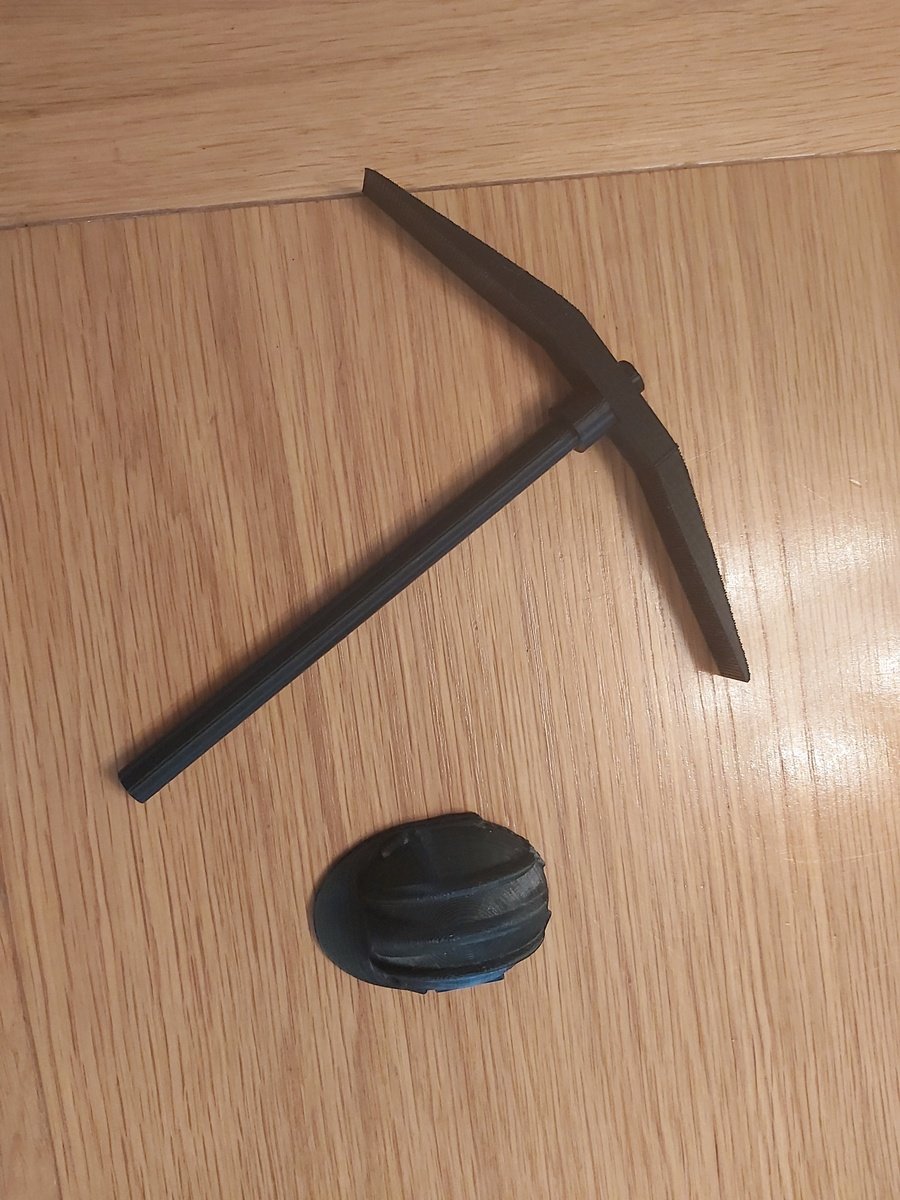 Khalid has made a first aid kit for the Museum.
Congratulations to Xavier who has put a lot of effort into his drawings and information cards for the "Virtual Museum".
And here is some written work from both Alex and Matthew who have clearly been working very hard. Well done, boys.
Well done to Nathan for creating his artwork for the museum and also a picture in the style of the Pitmen Painters.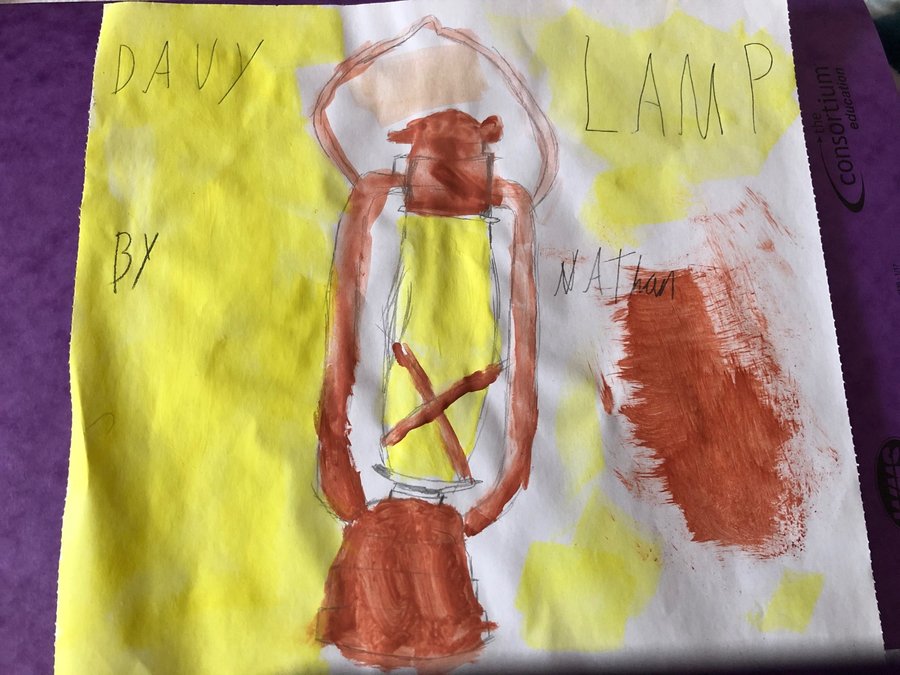 Xavier has used pastels for his Pitmen Painters inspired art. There are some lovely effects on here.
Well done to all of you working so hard on Study Ladder. Did you know you can print you certificates out? All of these children have achieved a Bronze Certificate. Well done to Bethany, Ffion, Isaac, Khalid, Lydia, Oliver, Oscar , Ruby and Ryan.
Here is a selection of our Silver certificates: Well done, everyone!
Well done to all of these children for achieving their Gold Certificates: Ffion, Khalid, bethany, Matthew, Isaac, Lydia and Oscar.
Here is our first person to achieve Platinum: Khalid. Fantastic work!
Well done to all of you who are engaging with our home learning.Below are some mine safety posters. Well done Ffion, Lydia, Matthew, Konnor, Khalid and Xavier.
Here are some of the other pieces of work we've had. Konnor has written a lovely diary entry, Matthew has done some art, Xavier has created a very neat fact file and Oliver has shared his grammar work.
Well done Khalid for using your sentence ladder targets in your writing! I like the fact that you have labelled them, too. I like the shading work that you have done, too.
Well done to Matthew for his latest set of work. I especially like the fact that he has used a "pink polisher to do some editing. Look at his graph of coal usage - is there anything that surprises you? He's also been looking at fossils as part of his Science.
More work from Khalid, who is clearly working very hard. Well done!
Konnor has had a go at the Science task but also done some super grammar work as well. Well done!
Recommended Read.
The class get to choose a book for me to read. I read The Parent Trap by David Baddiel and wrote a Book Review which I shared with them. The book the class asked me to read next was The BFG by Roald Dahl. I have only just started it but it's looking good so far. A really interesting opener that makes me want to read on. I have read the section called The Witching Hour. If you decide to read along with me, use the class email address to send me comments. I am up to page 3. I've had a go at recording an excerpt below. If you like these - I have put parts 2 and 3 towards the bottom of the homework page.
I am sorry to the fans of my cat, Tilly. I did start a diary of lockdown poses - but they were mostly the same so I have stopped. Tilly is very old (she is 20 which is a very good age for a cat) and sleeps a lot so there wasn't much variation. Here she is, once again, asleep. She has no idea there is a lockdown: it hasn't changed her life at all.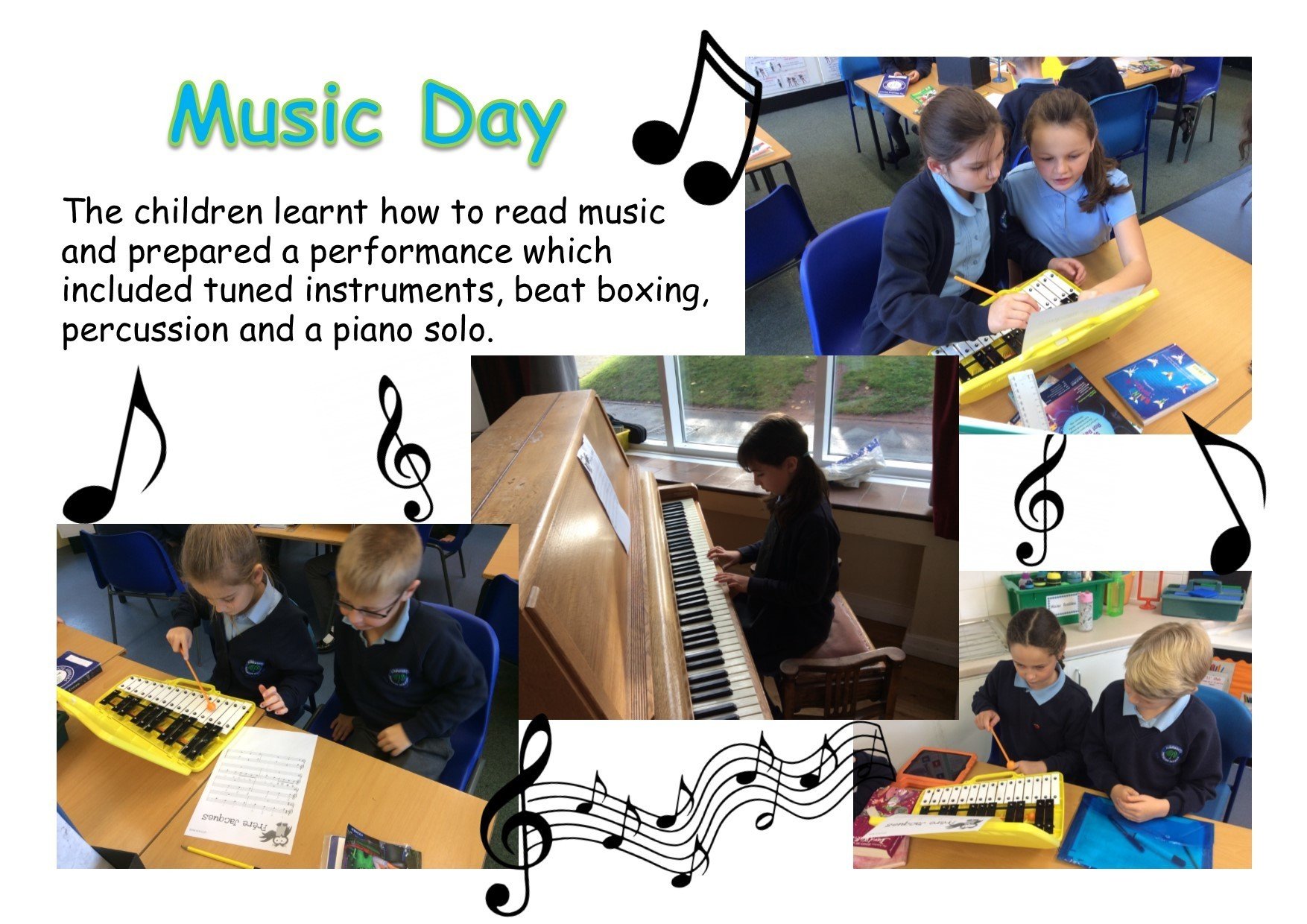 The children voted for our class council members.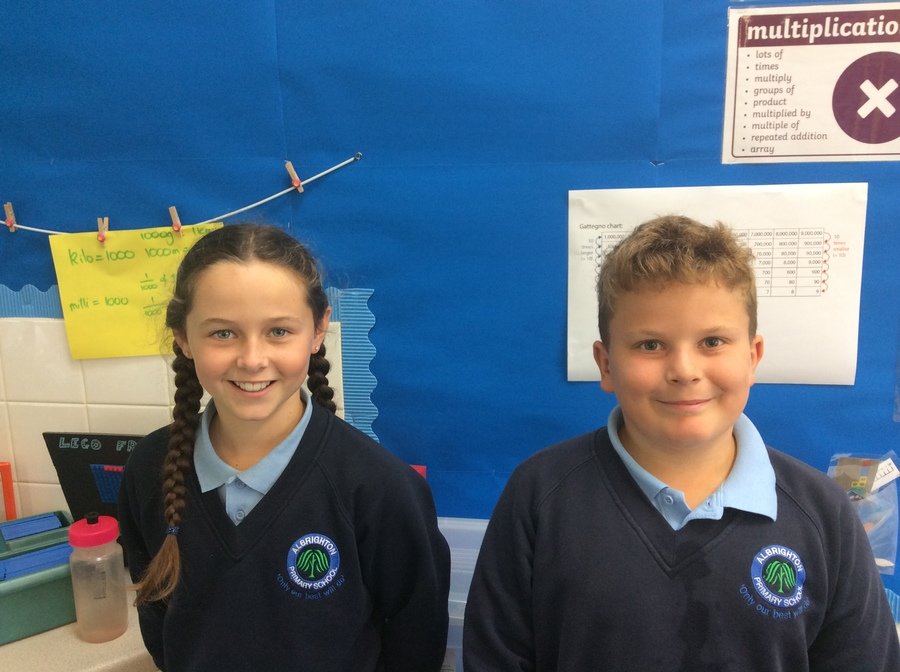 LITERACY
In Literacy, we have been writing explanation texts linked with our theme. We then wrote adventure stories about being a tiny person travelling through the digestive system.
.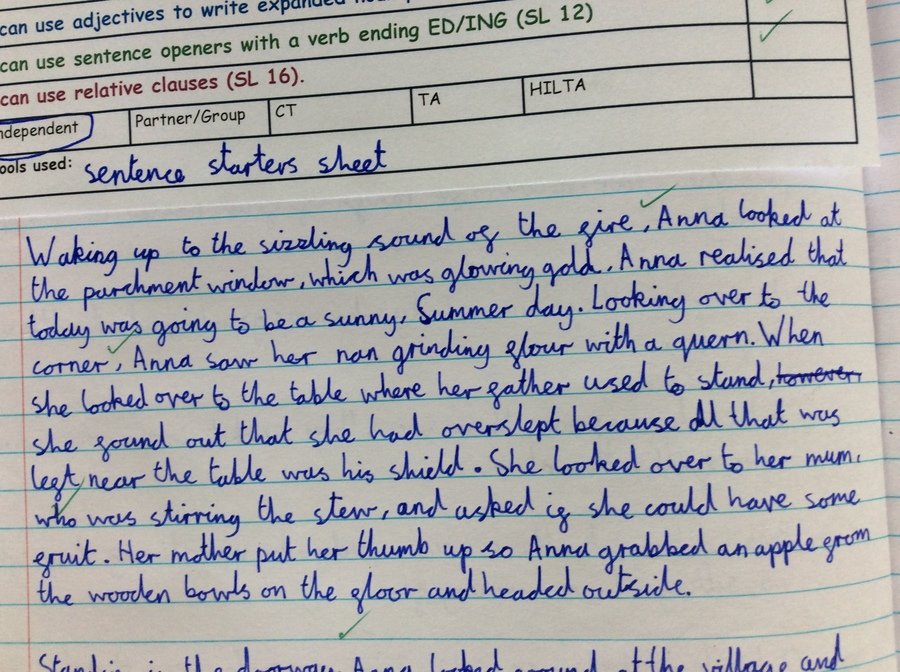 MATHS
In maths we are working on fractions. We are using blocks and images to convert from improper fractions to mixed numbers.
SCIENCE
This half term our theme is based on mining "Firedamp and Davy lamps" so today we started by using Scientific vocabulary to describe and sort materials. Then the children examined different rocks for evidence of layers, crystals, fossils and other features.
SCIENCE
These are two science activities linked to our themed work. On the left is home made dye which the children made following a visit to the local nature reserve. This was linked to our theme of Traders and Raiders.
The other photo is of a classification key which the children made while working on the theme "Bottoms, Burps and Bile".
History.
This half term our topic is a history focus and today children looked at artefacts to try and guess their use and from when in History they originated.
ICT
In ICT the children have been using an art package to create designs inspired by Anglo Saxon artwork. They used the symmetry tool and different drawing tools to create the effects.
Art
Linked to our "Firedamp and Davy Lamps" unit, the children have looked at work by The Pitmen Painters. They did some pencil studies on perspective and then used water colour pencils to create their own artworks.
Art
The children have used wool to make patterns for printing Anglo-Saxon patterns.
Remembrance
Ahead of Remembrance Day we had two visitors from Cosford who came to run a Remembrance Day workshop and brought along some artefacts for the children to look at.
..