Our Wonderful Work
It is lovely to see how you have been getting on at home! Well done and keep up the good work!
RED ARROWS' FANTASTIC WORK
The children in school have been busy this week; they have been making some fantastic bird sculptures as well as continuing to work on renovating the pond.
It was lovely to receive copies of Charlie and Isla's Frog Life Cycle Books. Both had put a lot of effort into creating very effective stories. Click on the files to read and be sure to share them with any younger siblings. Fantastic effort you two!
A big thank you to Charlie for sending us some photos of his work. Looks like you've been busy Charlie (when the WiFi has been working anyway!) Shropshire might not have the best WiFi but it does have some beautiful countryside and Charlie has been enjoying it with a long walk everyday. I particularly love your bird sketch. Keep up the good work Charlie!
Thank you to Finn and Bethan for sending in their Holes reviews. We are so glad that you both enjoyed the book. We think it's a great story too! Click to download and read the reviews.
Another amazing Freda portrait - this one from Finn. Fantastic result and very topical! Click on the pictures to enlarge. Well done Finn.
Isla has recreated a famous portrait of Freda Kahlo and I'm sure you will agree that the results are stunning! Such attention to detail - it is very effective. Well done Isla! Click on the pictures to enlarge.
Noah thinks that the rice pudding recipe was delicious - it certainly looks it! What did you think?
Matthew and Noah B both sent us some fantastic shadow pictures. Noah's Lego shadows show an amazing spatial awareness and George particularly enjoyed Mathew's dinosaur!
It was lovely to receive some of Macy's maths and comprehension work this week - keep up the good work Macy! Click on the pictures to enlarge.
It was great to see Bethan's Mexican musical instrument - well done Bethan!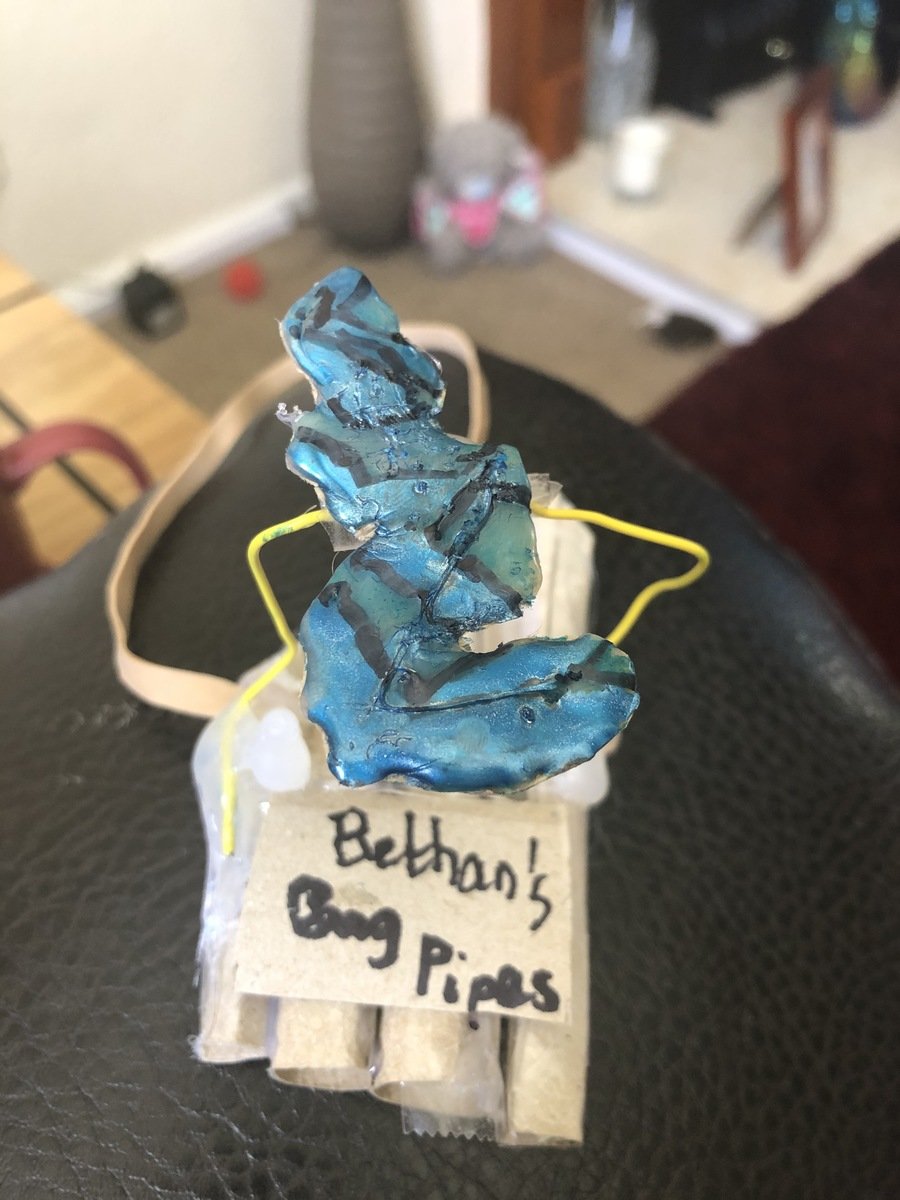 A big thank you to Charlie for sending in some of last week's work. I'm sure that you'll agree his poster is very well laid out, informative and persuasive. Great effort on keeping the 99 club going too Charlie!
Louis had a fantastic opportunity last week when he was asked to interview the author Jenny Pearson. The interview was published in a blog (see link below). I'm sure you'll agree, Louis did a fantastic job - he was very professional. You may even be tempted to read her new book all about Freddie Yates.
We were so excited to receive another fabulous video advert! This time, Isla is advertising some very unusual sandals. I feel she may have a career as a voice over artist in the future - outstanding!
The hot chocolate recipe has been popular this week - I wonder why....? I'm definitely going to have to try it now! Thank you to Matthew, Noah and Louis for sending in pictures.
We've been hugely impressed by the Mayan carvings that we have received. Noah B's was even carved from stone!
Alfie has been busy in the kitchen, preparing these delicious-looking fajitas. Who doesn't love a fajita?!!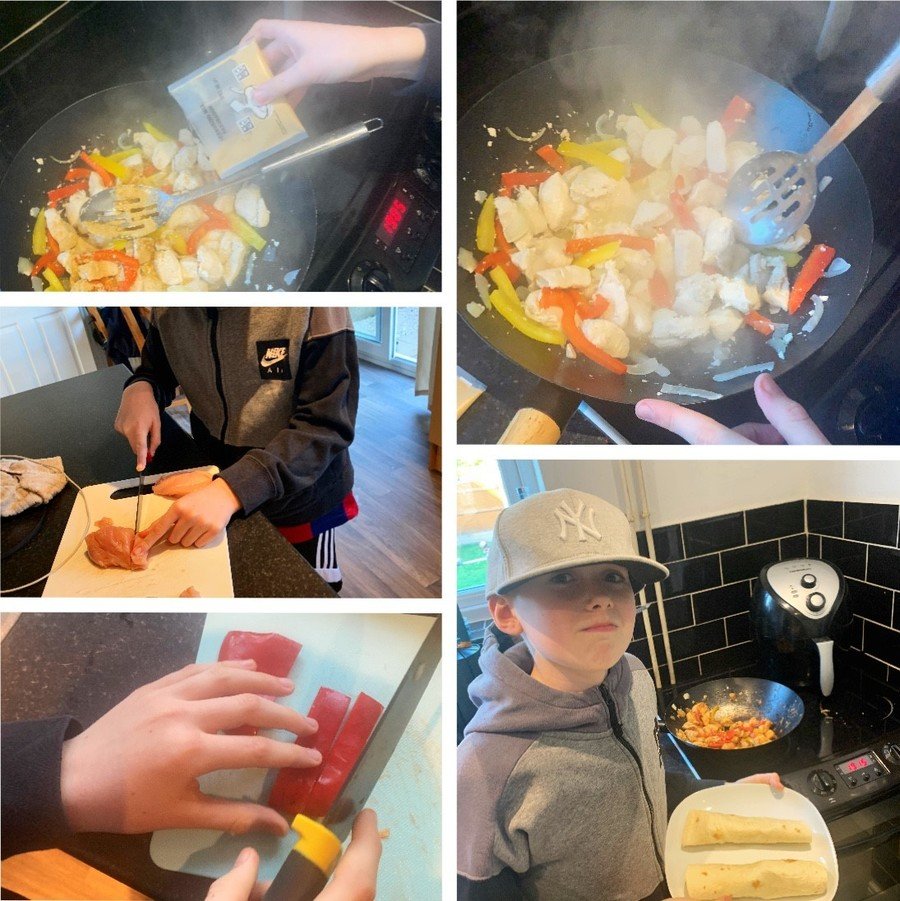 It was lovely to receive some English and Maths work this week - it has been a bit thin on the ground! Noah has sent us his beautifully presented multiplication and comprehension tasks.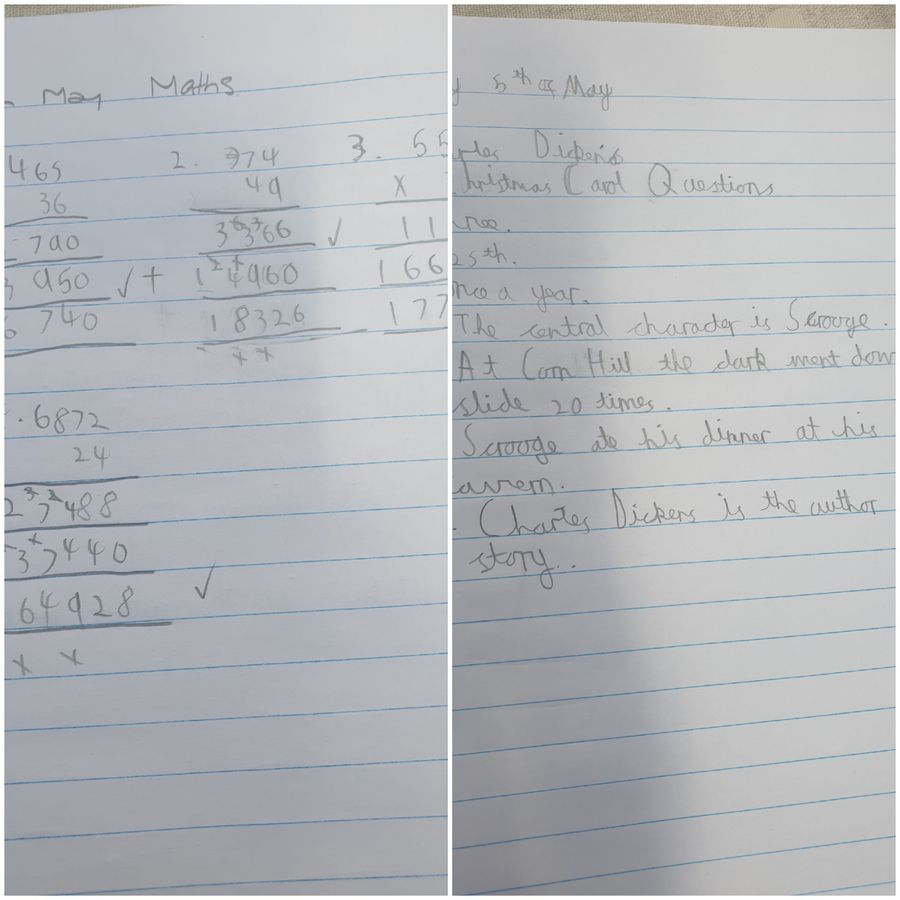 You must watch Finn's fantastic advert which he created for last week's literacy task. Very clever and very funny! :-)
BIG CONGRATULATIONS go to Connor, who managed to achieve his 99 club award even in lockdown! Great effort!
We've had more photos of delicious Mexican dishes today - this time from Matthew and Louis.
Leah has started the week by preparing some delicious looking quesadillas for lunch. I am very jealous!
The Mexican food recipes are proving popular, despite the actual cooking being timetabled for next Monday, to give parents time to buy ingredients. Parents say both Felicity's and Charlie's dishes tasted good, even though they didn't seem keen themselves. Definitely looked tasty to me!
Finn's family have been enjoying a 'Come Dine With Me' week. Finn's evening had a Harry Potter theme. We were very sad not to be invited - particularly when there were Ferrero Rocher golden snitches - and doesn't every house need a Wall of Ron?!!
We've been sent some great Day of the Dead masks! Check out these from Leah, Finn, Alfie, Charlie, Isla, Matthew and Freya (Matthew's sister). Well done!
Check out Isla's fantastic Mexican dancing!
Matthew's family have been treated to a delicious Pear Crumble for dessert this week. We may be putting in an order for home delivery!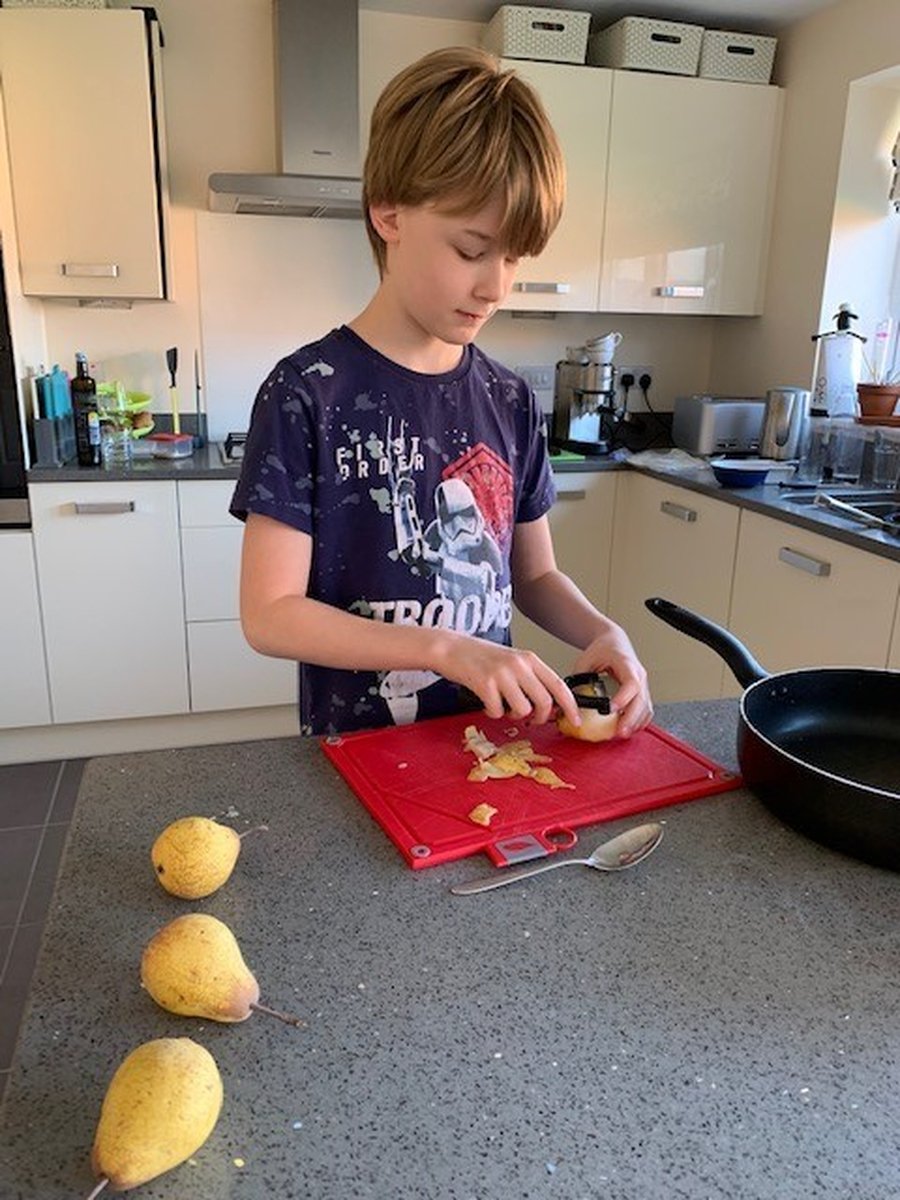 It was lovely to hear from Leah this week and to find out what she has been up to.
Jamie has really embraced the Mexican theme by making a delicious salsa to go with his lunch. Loving the moustache Jamie! :-)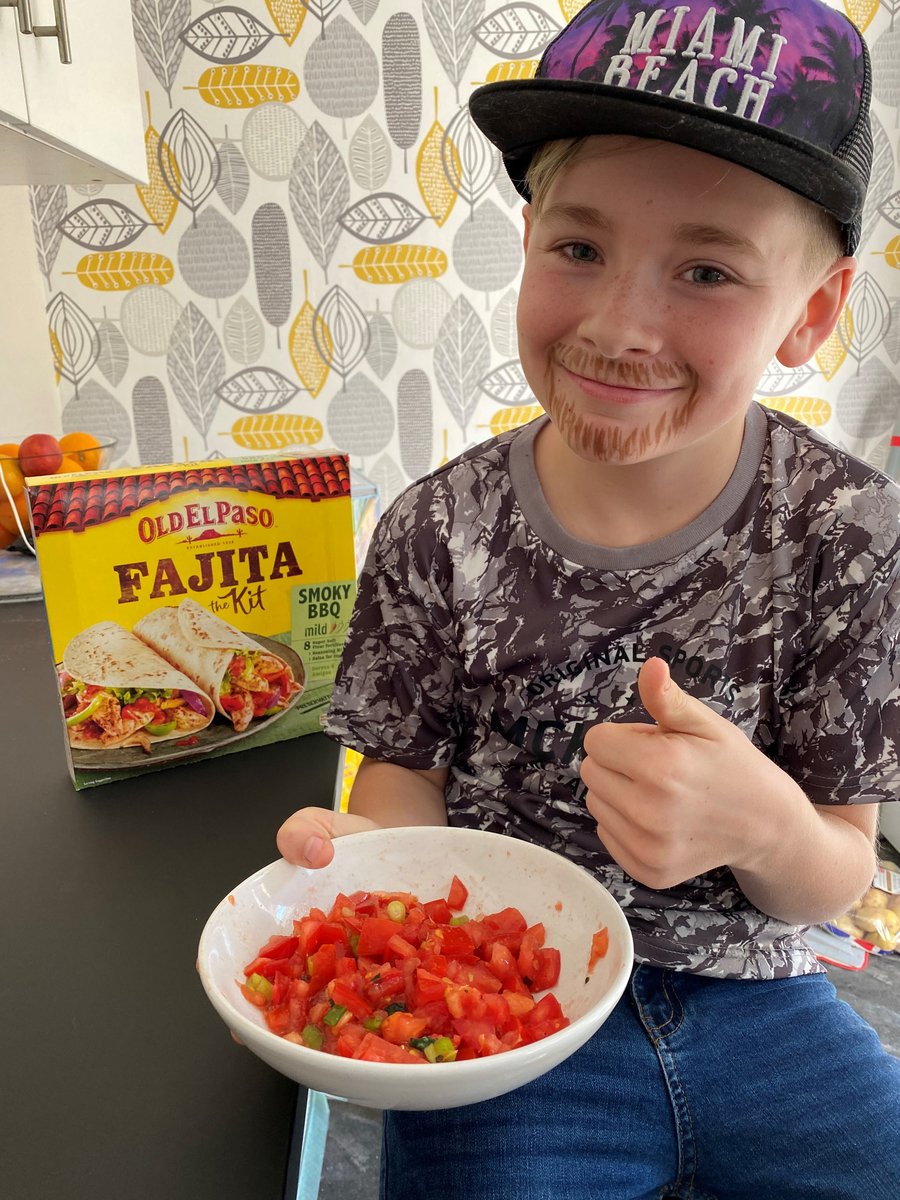 A big thank you to Finn for sharing his fantastic Little Boat story. We really enjoyed reading it - definitely another recommended read.
We were delighted to receive Isla's wonderful Little Boat story! Such good characterisation and great imagery. A really good read - we highly recommend it!
A big thank you to Josh for sending us some of the work he's been doing. You've been extremely busy Josh - very well done! Josh has also been working very hard on Study Ladder - check out all of his certificates!
Thank you for sharing what you've been up to Charlie. Some great work and looks like you are very handy with a saw! Click on the photos to enlarge.
Great poster Matthew - we've learnt lots about Hammerhead Sharks!
DARWIN'S FIELD SKETCHES
Thank you to Tom, Noah B and Finn for sharing their sketches.
Thank you to Tom for sharing your work from last week. Below is an example of some of Tom's maths work. Great work Tom! Click on the photos to enlarge.
Thank you to Matthew for sharing some of his science work this week. Click on the photos to enlarge.