Year 5 Home Learning
Please contact me by email daily so I can keep track of your learning:
starships@albrighton-pri.shropshire.sch.uk
This page will be updated in the evening ready for the following day. At this point, the resources will no longer be available. Please save/screenshot anything you may need before 4pm each day.
Check Teams for your live lesson guided reading groups.
Tuesday-Friday I will be live on Teams at 1pm for any work related questions/support. However, you can post at any time to receive support ASAP (written or video call).
Come to this page every day and watch every video. You can do every activity without using Teams.
Together, I bet we will still have a brilliant time on our 'Scream Machine' topic! Underneath the welcome video, there is a timetable that we will be following whilst we are learning at home.
Please be aware that for tomorrow's (Thursday) science lesson you will need the following equipment:
a tall see through container (e.g. vase, empty cooking oil bottle, tall pint glass)

plasticine/playdoh/blutac or a similar kind of item

a good quantity of washing up liquid/bubble bath/laundry detergent which will be reusable afterwards
Microsoft Teams Tutorials
English: Spellings
English: Reading
If you would like to watch my reading introduction to remind yourself about the meaning of the dogs (which was on the page for the last two weeks), please click HERE. There are one of these short comprehensions to complete a day, with the answers on the following page. You may have time for your own reading to make up the half an hour suggested time. There are four because the last reading comprehension you will complete with me during your live lesson. Please be aware the answers are on the following page each time. Be honest!
English: Lesson
L.O. To use quality adjectives to describe setting and emotions.
Underneath my introduction, I've also linked a video that Mrs Wilson filmed of the river. Use this to really think about the sound of the water in your descriptions.
Maths
The same set up for maths this week. Even if you feel confident with the lesson, please watch the White Rose video introduction first as a refresher. It will avoid any marvellous mistakes! As some of you may complete some recap lessons quickly, I've uploaded some challenge activities underneath also.
Monday - To read and interpret timetables (Click HERE to watch the video)
Tuesday - To multiply 3-digits by 1-digit (Click HERE to watch the video)
Wednesday - To multiply 4-digits by 1-digit (Click HERE to watch the video)
Thursday - To multiply 2-digits by 2-digits (Click HERE to watch the video)
Blank worksheets (check day)
Challenge activities (for multiplication)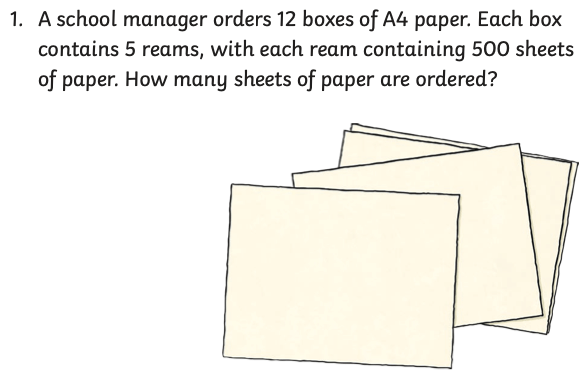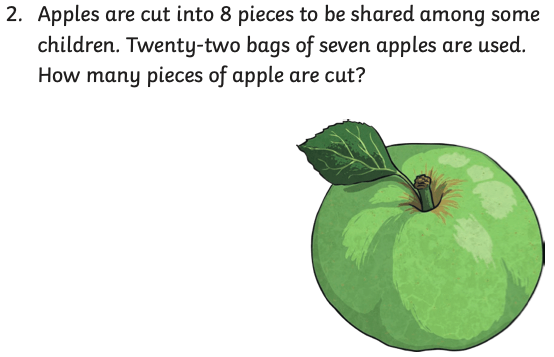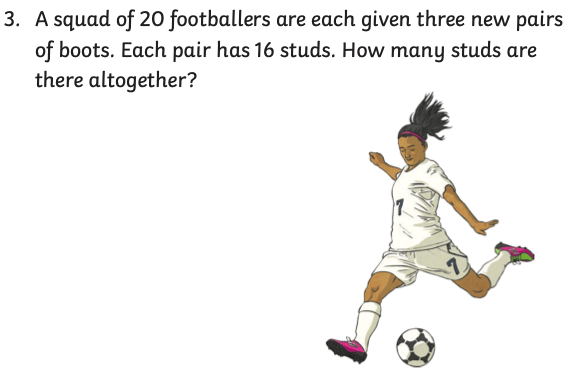 PSHE
L.O. To understand the Declaration of Human Rights
Please watch the video then complete the task below it - it follows on from our work last week when we learnt about the Declaration of Human Rights and wrote a story about one of the rights.
PE
L.O. To develop skills to improve personal fitness
Follow the Just Dance video 'I've Gotta Feeling' as a warm up, then use the instruction sheet and Healthy Heart video to work on your fitness level.
Story time!
Our text for this half term is 'The Boy who Swam with Piranhas' by David Almond. It is a fun but thought-provoking book that links to our 'Scream Machine' topic. I will post recordings reading the story everyday.
Quick questions about today's chapters are below. The letters refer to what type of VIPERS question it is. V - vocabulary; I - inference; P - predict; E - explain; R - retrieval; S - summarise/sequence.
(R) What is Pancho Pirelli wearing?
(E) Explain why Pancho threw different items into the tank before asking for money.
(P) Stan feels as if Pancho is talking directly to him. Why do you think that is?
Need to catch up on previous chapters? Click the links below.
I've finished my work, what can I do now?
Click on the picture links below for some fun educational activities.