Patron of Reading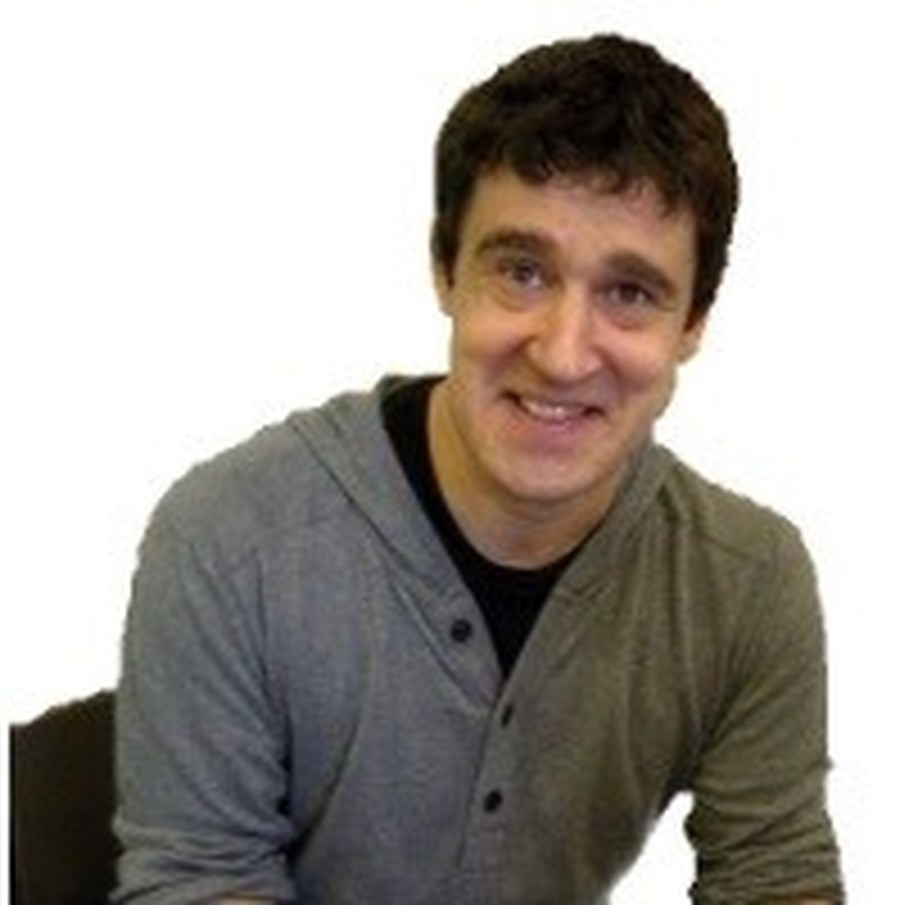 Tom Palmer, author of three Puffin fiction series for children and writer of over 30 books for children, is our Patron of Reading. This enables our children to understand how stories are constructed and how reading is the key to so much knowledge and excitement!
Tom often sends draft copies of books due to be published so our children can be part of the drafting and editing process. He also visits our school regularly to work with a range of abilities.
Our children have clearly impressed Tom:
I wanted to work more closely with Albrighton Primary School because both the children and the teachers are passionate about reading. They ask great questions. That says a lot. A school that ask questions is a thinking, hard-working school. Albrighton is definitely that. As a result, I am proud to the their Patron of Reading.
Friday 10th June 2016
Today the year 5's were honoured to have Tom Palmer come and share his writing strategies. What was clear was the importance of planning, drafting, editing and then redrafting. Tom showed us his 'purple polished' copy and we were amazed by how much polishing a published author does. Just goes to show that you can always improve your writing.
When asked how do you start writing a book, Tom replied:
First I need to do my research. For example, with the Anglo-Saxon story I'm currently trying to write, I really needed to do a lot of research into the anglo-saxons. While I'm researching, I'll have ideas of where I think my story will go and I'll jot these down. This will develop into my plan and it'll be about the size of a short story.
When asked if he ever gets bored of writing, Tom replied:
If I ever get bored I know my storyline is no good and no one will want to read it. Therefore, I have to go back and change the storyline to make sure it's interesting.
As a way of an example, Tom then shared his opener for his ghost-story scene in the WINGS trilogy - it definitely wasn't boring. We all want to read it now to find out what happens. Shame we have to wait until August.
When talking about his latest WINGS book, Tom showed us some of the props he used for inspiration and told us how RAF Cosford had helped him in his quest for knowledge. On a previous visit to Albrighton Primary, Tom worked with children to understand what it was like to have a mum or dad in the RAF. The children also got to have their say on what they thought of the first draft of 'Surface to Air' (http://tompalmer.co.uk/tag/albrighton-school/)
Thank you Tom for a fabulous and very interesting afternoon.
For those of us who could spare a few minutes on Saturday 11th June, we were in for a real treat. Sitting between a Spitfire and a Flyboy (I think), Tom shared a reading from one of his WINGS trilogy stories. It was impossible to resist getting a signed copy of two after.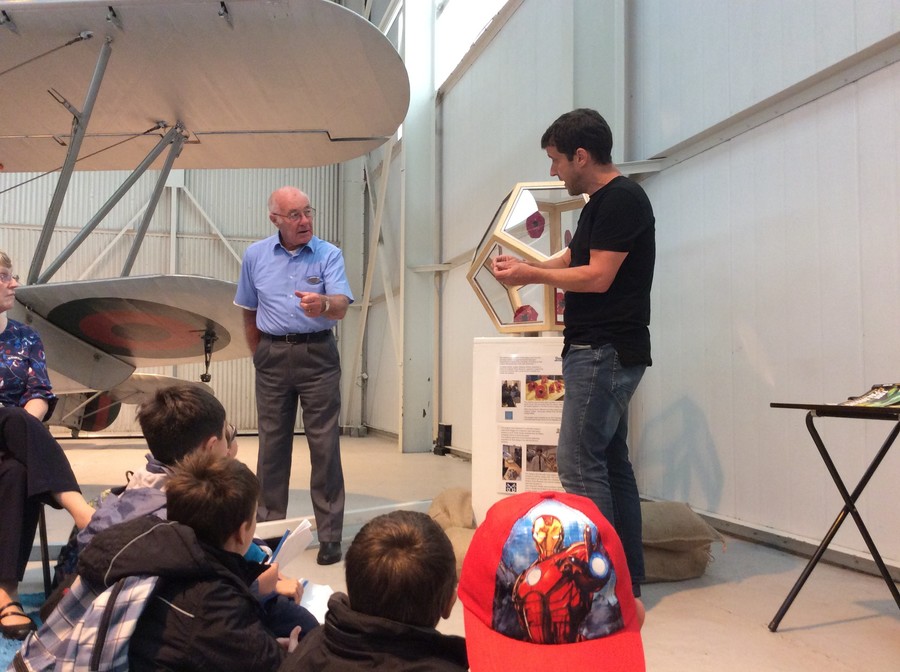 Tom's blog November 18th 2014
I will be joined by a group of children from Albrighton Primary School, where I am their Patron of Reading .
But my being Patron is not the only reason the children are joining me. They are coming because they helped me write the book.
Rugby Academy is about rugby team at a school where many of the children have parents in the RAF. To write about such an important and sensitive issue I needed to know more.
Albrighton School and RAF Cosford airbase were really helpful, allowing me to talk to children about what it is like to be in an RAF family. And to the parents about how their children cope with the many challenges being in a forces family.
How does it feel when your parents are mobilised at short notice?
What's it like when they are away for months and you can only talk to them for a few minutes every week?
How much do you worry?
Or does it feel normal?
How do they feel when their parents return?
I learned a lot from the children at Albrighton Primary. They were very generous with their time. And I asked their parents what I could ask them before I went ahead, to avoid asking stupid questions.
The children also read the book once it was written. To make sure it represented their lives. I hope it does. The last thing I want to do is misrepresent their lives .
After all they did to help me, I am very grateful. That's why I dedicated the book to them.