Homework
Our Homework statement
At Albrighton Primary School, we believe that homework should allow children to consolidate and extend learning that has taken place in the classroom, whilst also providing opportunities to practise the
essential skills which enable children to learn effectively.
Our aim is that children will enjoy extending their learning, and sharing their successes by showing their families what they are able to do.

In Red Arrows, homework is set on a Wednesday and is due in the following Wednesday. Your child will usually be set a Maths activity, an English activity (SPAG & Reading) plus spellings to practise at home. We will check that pupils have completed their homework and they will receive a dojo for each piece of homework done.
Reading

Your child reading regularly at home will really help them progress with their decoding and comprehension. We would like all pupils to read at home at least 3 times per week. All pupils who manage to do this will receive 3 dojos for their hard work.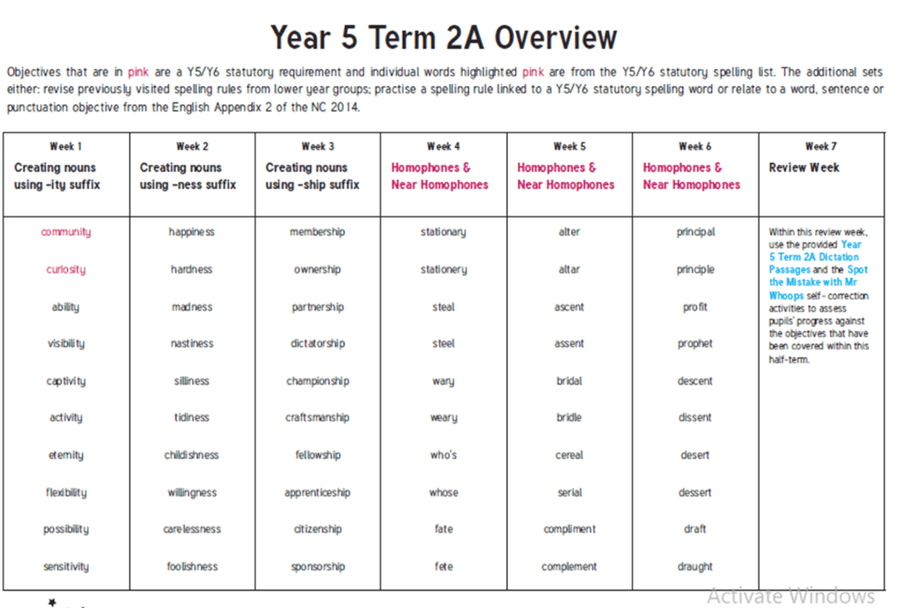 Year 6 Spellings Spring Term 1