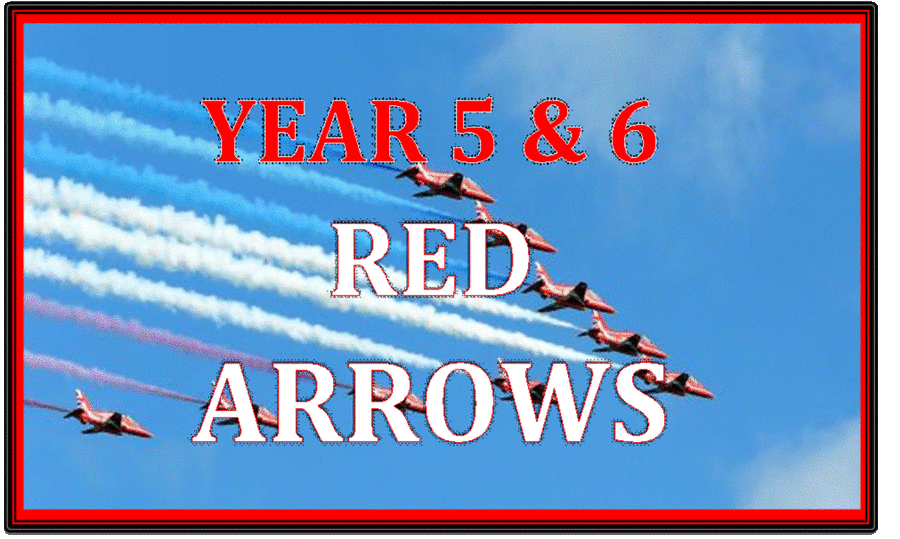 We are the Red Arrows a group of highly trained Year 5/6 children, who possess extraordinary skills, to fly high and achieve
unstoppable heights! Skies the limit!
Each of us bring a special dynamic to the classroom. When we combine to achieve fantastic learning, nothing can stop us...


TEAM WORK IS THE KEY TO FLYING HIGH!


Our squadron leaders are: Mrs Rolli, Mrs Shepherd
& Mrs Roberts
OUR LEARNING IN THIS HALF TERM IS BASED ALL AROUND THE THEME OF 'WATER'.
CLICK HERE TO SEE OUR CURRICULUM COME TO LIFE

LITERACY

ART

SCIENCE

GEOGRAPHY

Claude Monet


Water cycle

We are looking at artists that were inspired by water and their paintings reflect this. the first artist we are painting in the style of is Claude Monet

We have looking at the properties of everyday materials - we carried out an experiment to test their properties.

What is water?

What is the water cycle?

We are learning about the importance of
water and
the need for the water cycle.