English
Our literacy work at the moment is closely linked to Science. We are looking at the structure and features of non-chronological reports, using our topic of Space, with a view to writing a report about a series of planets from our own imaginations!
GRAMMAR & PUNCTUATION
We are continuing to revise our knowledge of word classes. Our current focus is on NOUNS, VERBS, ADJECTIVES and ADVERBS. We are also working on extending our sentences using conjunctions.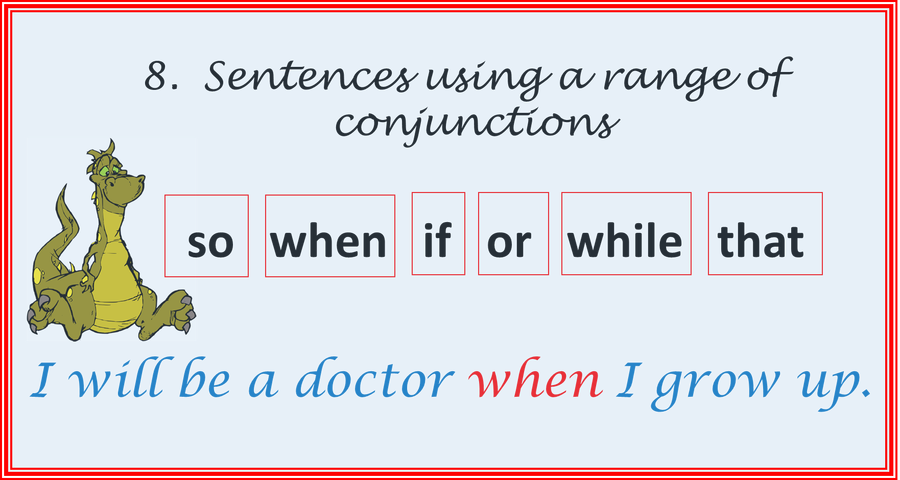 SENTENCE LADDERS
We Dragons always aim to dazzle with our fabulous sentences! We are all climbing the sentence ladder at our own pace but one of our whole class focuses at the moment is on EXCLAMATION SENTENCES. We will be using these sentences to add drama to our science fiction stories.
GUIDED READING
The Dazzling Dragons love to read! Lots of Dragons are continuing to use Lexia (a computer based accelerated reading programme) to improve their decoding and comprehension skills. In the mornings, we enjoy sharing our guided reading texts with our teachers, TAs and friends.
SPELLING
We are always working hard to improve our spelling using a range of different strategies. We have a dedicated spelling lesson on a Friday with Mrs Rolli but we have lots of other ways of practising and learning.
We take home a list each week to learn at home.

We practise our spellings during registration time using LOOK, SAY, COVER, WRITE, CHECK.

We proof read our own work and sometimes our partner's work, looking for spellings that we are not sure about.

We use dictionaries and word lists to support our spelling
Spellings given for learning on 10.03.17 are below. We are now looking for progress and effort in learning the spellings by testing before and after a week's learning. This week the spellings are words with the un- prefix.
HANDWRITING
We Dazzling Dragons pride ourselves on our beautiful handwriting but we are always working hard to improve it. We use cursive handwriting which also helps to fix our spellings in our heads. We practise our handwriting during lessons and also have some intervention groups running to really fine tune our skills.