We are Shooting Stars!
Watch us shine!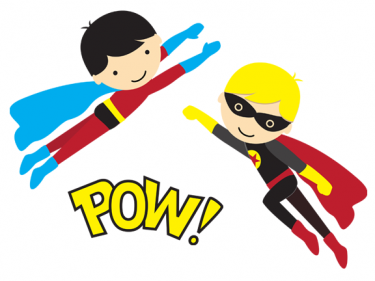 Our Class Hero is ....
Welcome to our class page! We are a Year 1 Class.
To find out more read below or click on the tabs found on the 'Shooting Stars' link....
What's happening in Shooting Stars?
Shooting Stars will have PE on Monday and Thursday afternoons. This half-term they will have indoor PE with Miss Le Brun on a Monday afternoon and outdoor PE with Mrs Maundrell on a Thursday afternoon (dependent on the weather). Please make sure your Shooting Star has both their outdoor and indoor PE kit with them on Monday.
Also, can I please ask you to ensure all clothing is labelled to make any mislaid items of clothing easier to return to their owners. Thank you.
On 'no pens day' our maths focus was addition to 20. We used lots of resources to help calculate our answers. As you can, see we had lots of fun!