EXTRAORDINAIRES
Welcome to the Extraordinaires Class page. We are an extraordinarily enthusiastic class ready to be inspired and to learn.
SWIMMING
Please remember that our swimming day is Monday. Children need to bring their swimming kit in every Monday.
SUMMER TERM
We have a busy term ahead of us with a lot to fit in! Our theme is "Theme Parks" and we will be studying them through Geography, Science and Design Technology. In addition we will be studying the Victorians.
Look at our spelling page for some topic words that will be useful in Science.
Class Assembly
Thank you to all the parents who were able to attend our class assembly. The children worked really hard getting ready for it.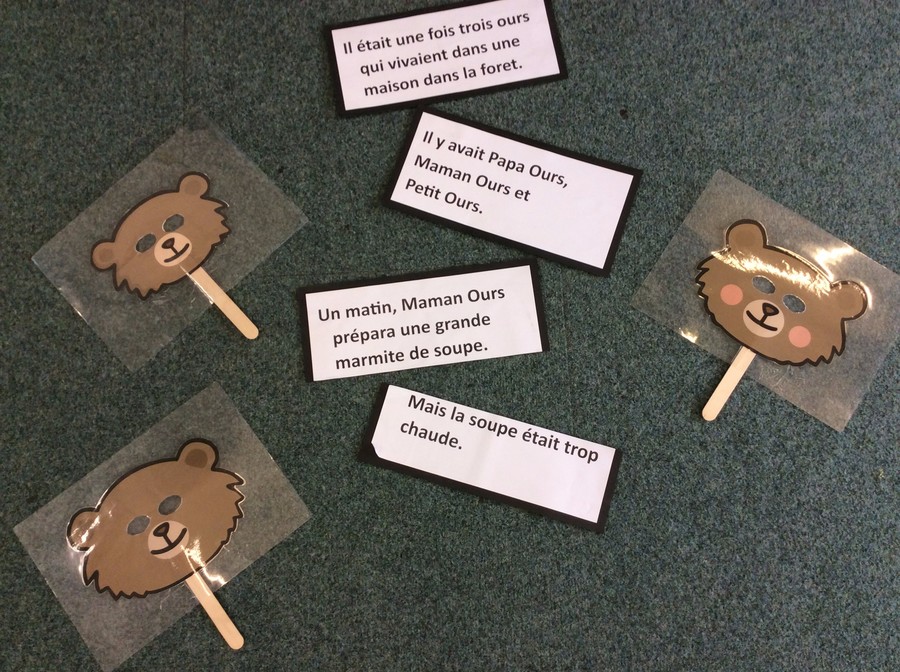 WORLD BOOK DAY 2nd MARCH 2017
The children look great in their outfits and our classroom is looking very colourful! Thank you to the children (and their parents) for putting in so much effort.The children have been doing art this morning making "Mad Hatter" hats to decorate the hall. They are also making copies of the front covers of their favourite books.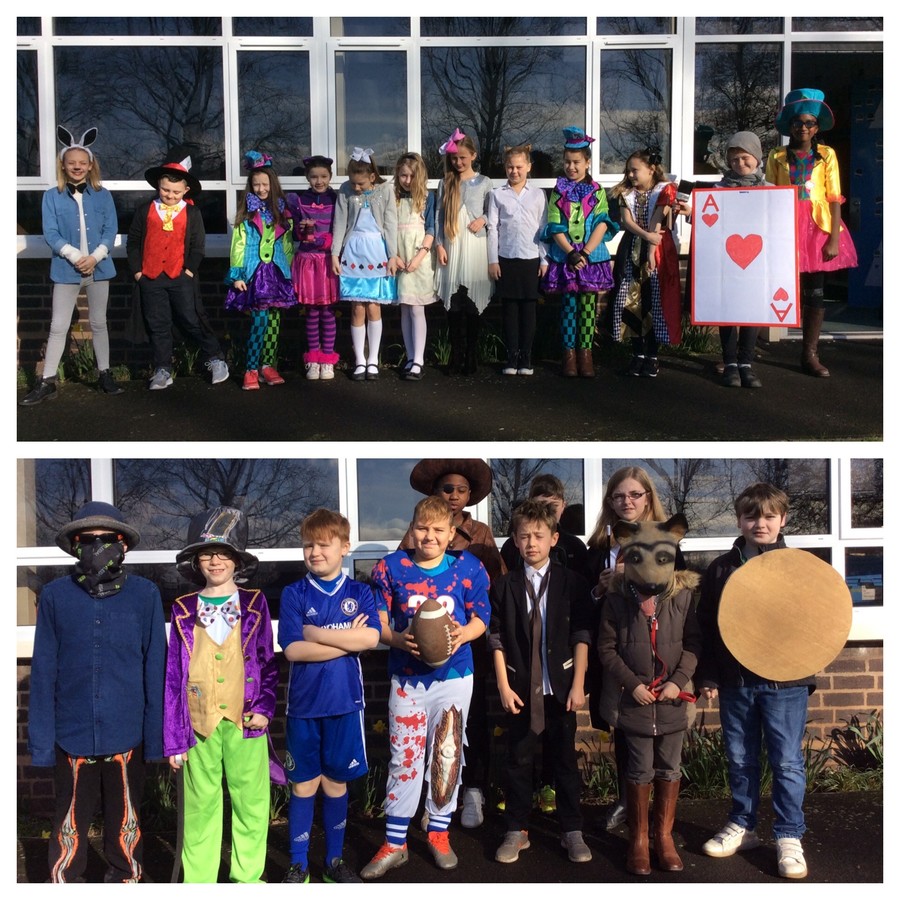 ANGLO SAXONS 27th February 2017
This term we are studying the Anglo Saxons as our topic. This week in Literacy we are starting to look at Beowulf. This afternoon, the children created some lovely artwork inspired by Beowulf.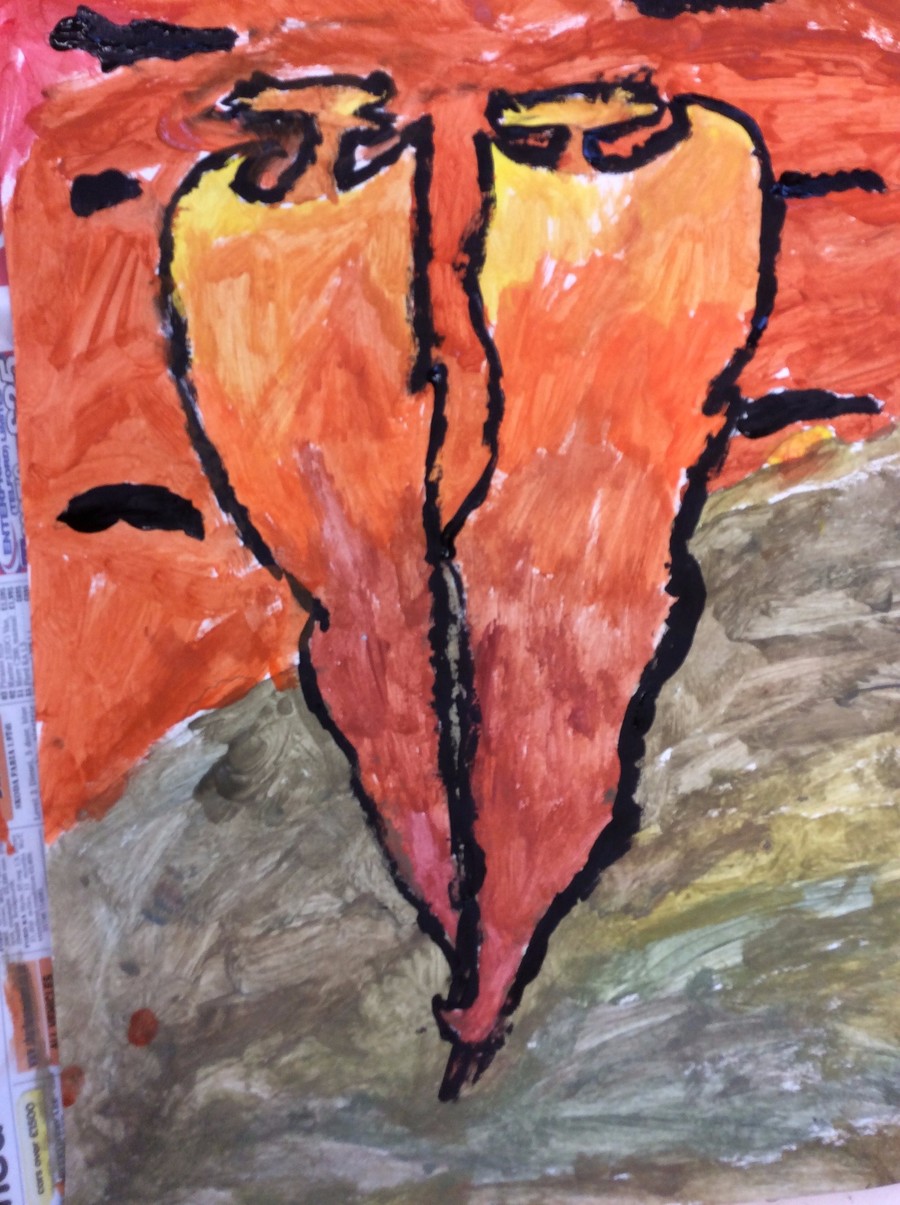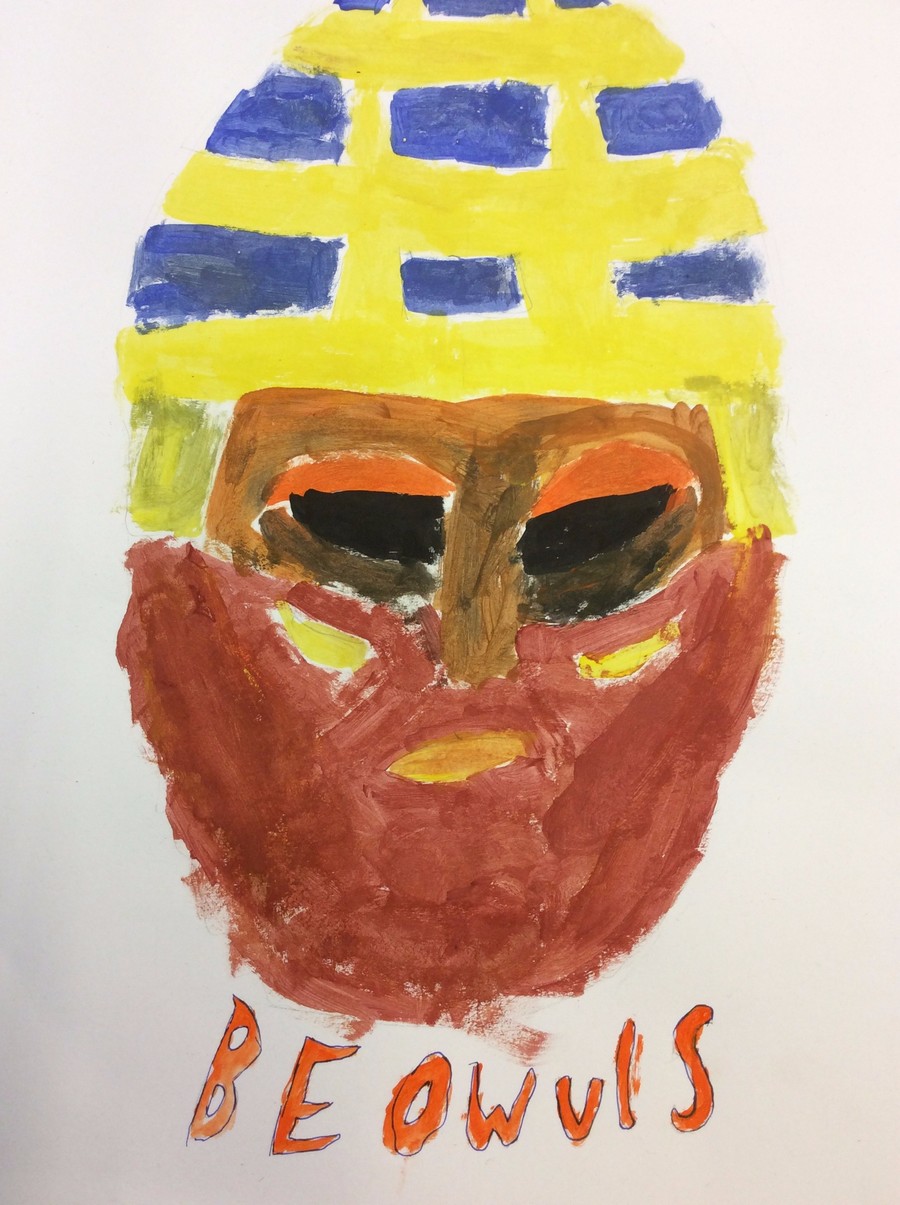 Thursday 1st December
We have taken advantage of the cold weather by making "ice art" which we left outside last night. This morning we were able to hang up the finished decorations. They looked fabulous, but they did all melt by the end of the day!
Friday 11th November
Thank you for sending in Pringles tubes. We used them to make pinhole viewers to demonstrate that light travels in straight lines. Since it was such a nice day, we took them outside, where we found that trees and people looked like they were upside down!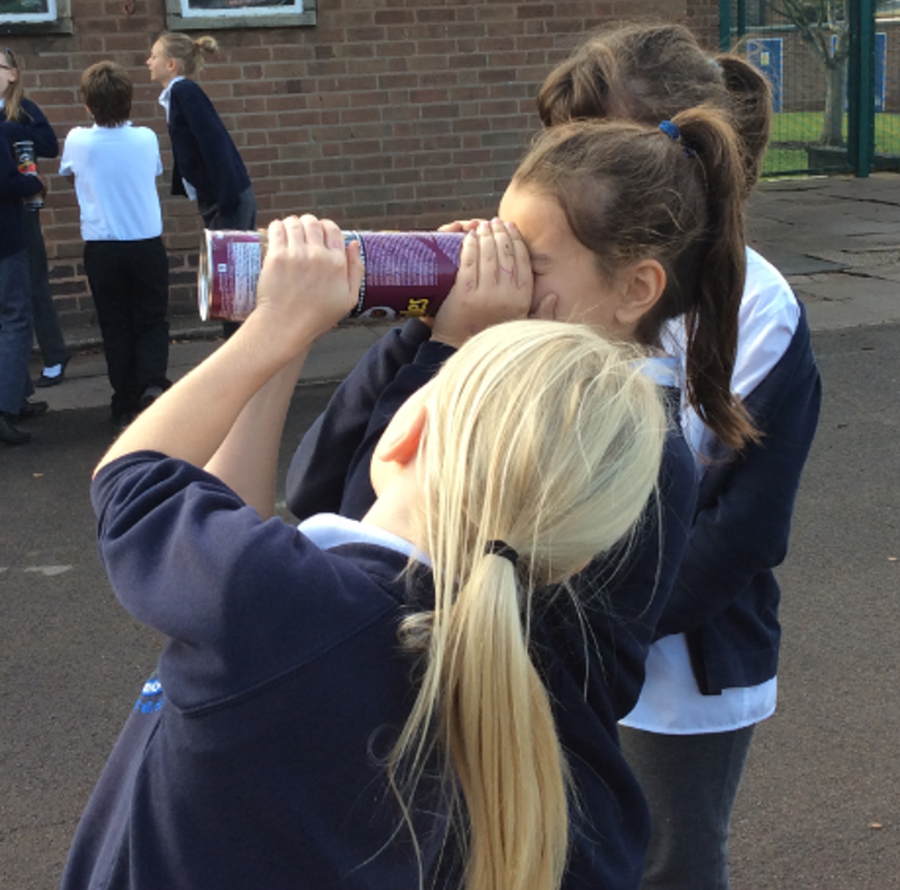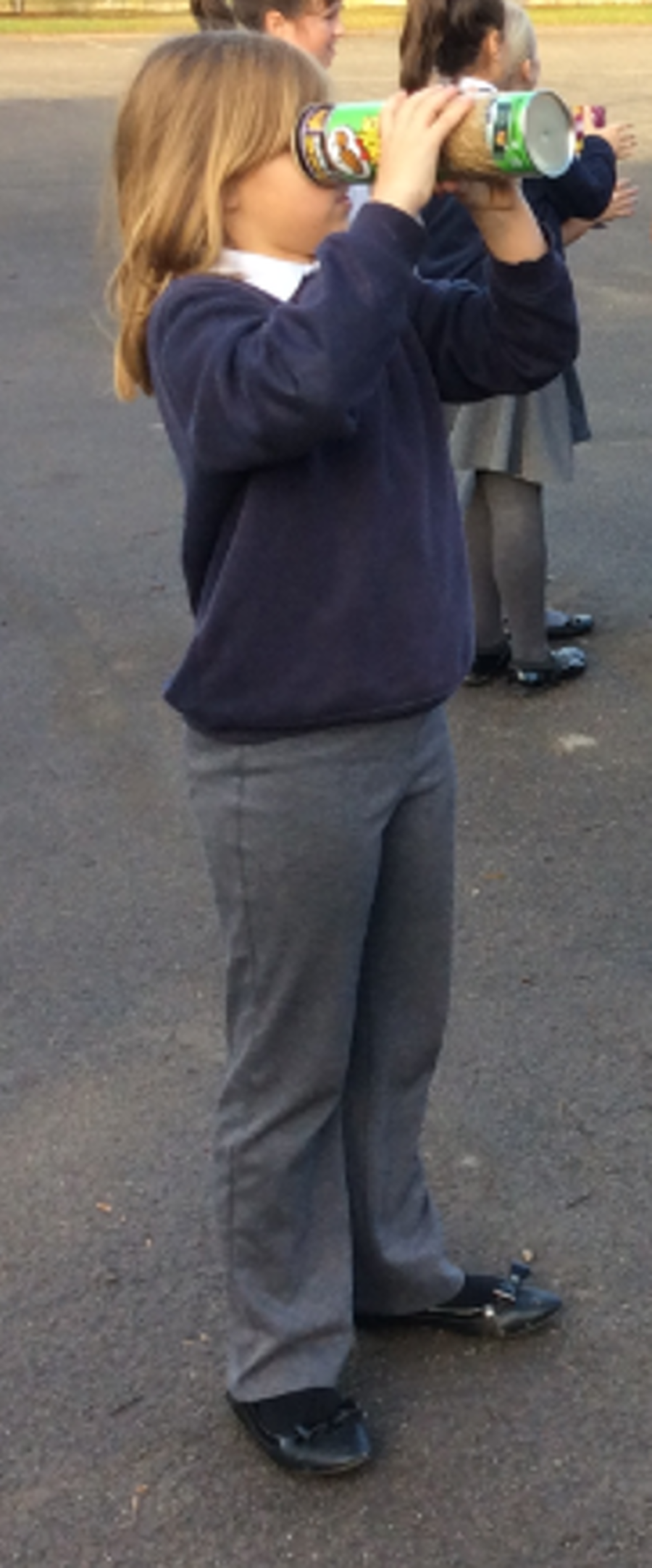 Thursday 3rd November
The children have been learning all about World War II this term. We have been writing non-chronological reports about the Home Front in Literacy. Next week we are going to start a new literacy block which will be about historical stories. The children will then be writing their own story set in World War II.
Black History Week
In Black History week we learnt about the amazing Nobel Peace Prize recipient Wangari Maathai. The final display includes some lovely artwork and presentations that the children created about her life.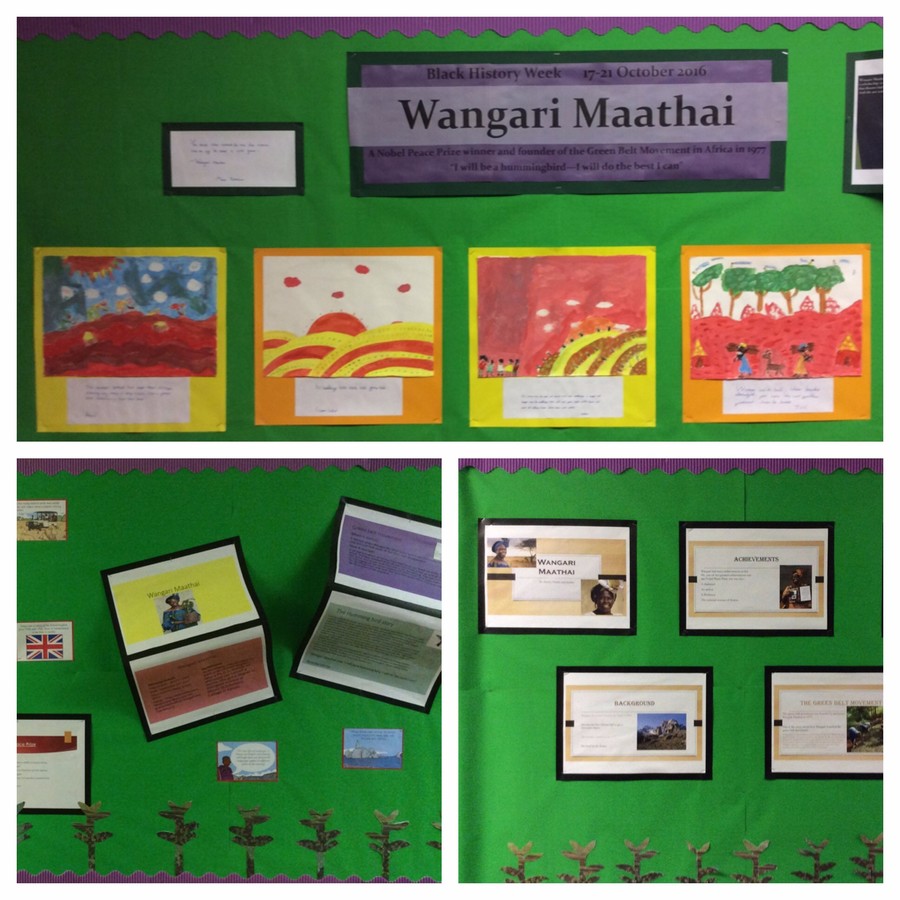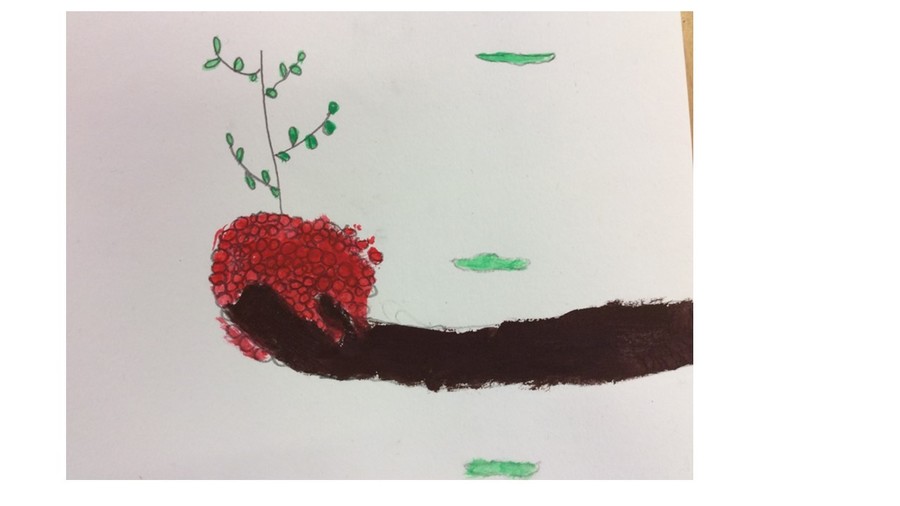 Friday 7th October
Thank you to all the parents who came today to the parent workshop. It was good to see so many of you! We focused on practical ways to support learning at home. If you would like a copy of the presentation, please ask your child and I will send a set home.
Spelling Focus
Please practise short/vowel double consonant
What does the vowel sound like in these words?
hop hope hopping hoping
tap tape tapping taping
How do you add -ing to these words?
spot
pat
sit
cut
set
Watch out for the -ful suffix. The word full has two 'l's in it but the suffix doesn't.
beautiful
plentiful
graceful
peaceful
SPELLINGS
High Frequency Words
These are the 200 most-used words in the English language and this is the first place to start if your child has difficulties spelling. If they can spell them all, then they can move on to the next-most frequent spellings (high-frequency words).
Medium Frequency Words
These are also important spellings and, once your child can regularly and reliably spell the first 200, they should begin to learn these. They are not all straightforward and they may have to write them out many times (in joined-up [cursive] script) before they sink in (medium-frequency words).
Your child will also we bringing home 10 spellings selected from the New Primary National Curriculum. These words include specific spelling patterns such as prefixes and suffixes, plus words that all children MUST learn by the end of year 5. These spellings will be available on our VLE.
Spellings w/c/ 15/5/17
anxious
anxiety
malice
malicious
precious
consciousness
delicious
suspicious
ambition
ambitious