What have we been doing?...
Our topic this half term is 'All About Me'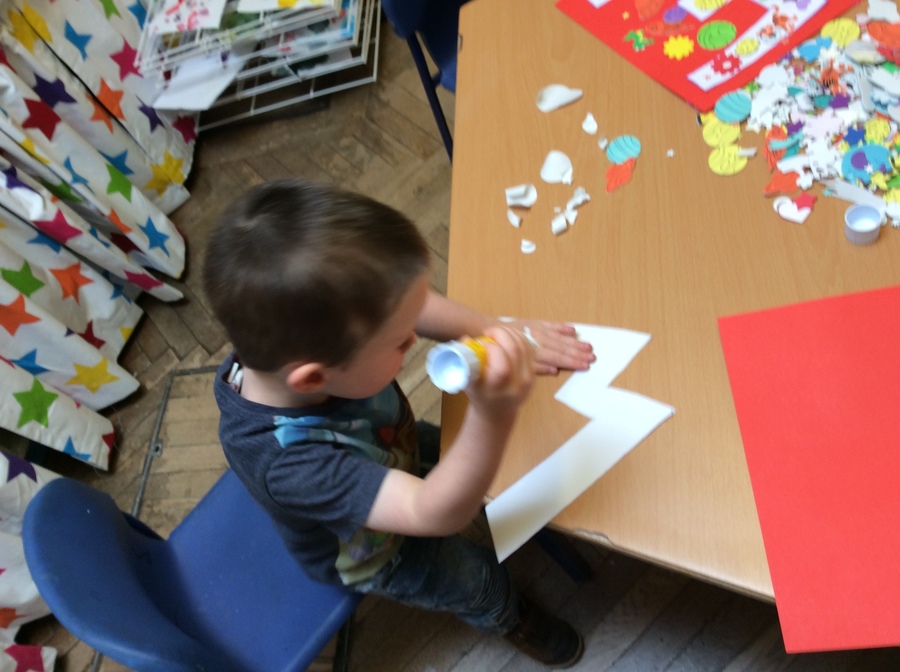 We have been looking at our names. We looked at our first letter and decorated them with stickers. ...
We had some foil on our creative table and decided to make some mirrors. We could decorate them with what we wanted. We could see our faces but they looked a bit funny in the foil!
Mark making is so important in the Early Years. We have exploring lots of different textures with our mark making. Today, we were using flour. It felt very soft and was very messy!!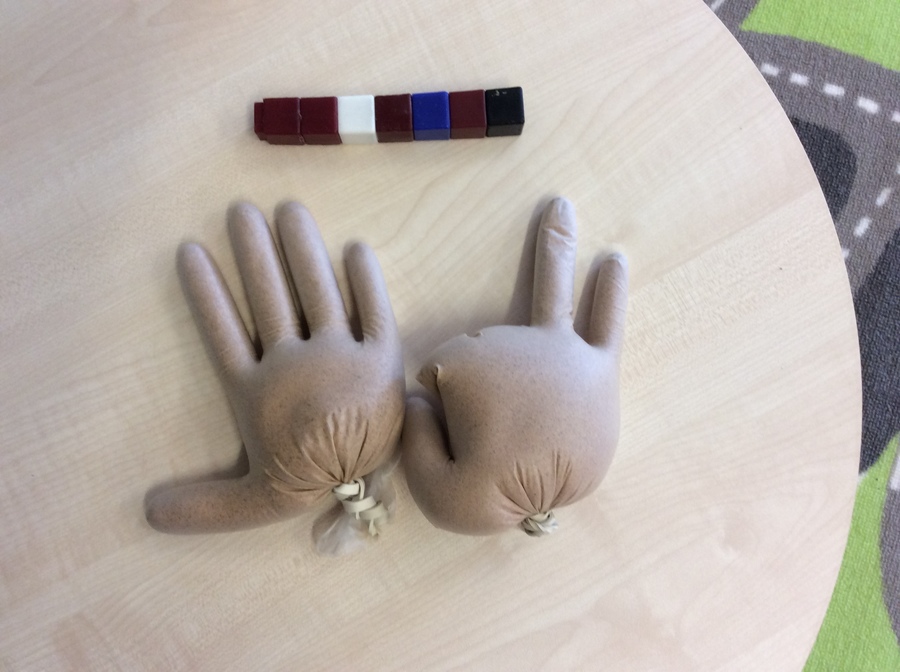 Meet our 'Sand Hands.' We have been using these to show different numbers. We love to use these all around our classroom!